You may call it Twin City, City of Bridges, or Waters, no matter the name you will choose Budapest is an extraordinary city for many different reasons. It's ancient and modern at the same time. You will find many art nouveau buildings, but also a very active night life. Without forgetting its heritage, with buildings like the Parliament and Fisherman's Bastion. Unlike other European cities, like Paris and Rome, prices are more affordable for eating and sleeping but without compromising the quality. Although less famous internationally, Hungarian food is absolutely delicious!
Disclosure: anitabeyondthesea.com is reader-supported. When you make a reservation through links on my site, I may earn an affiliate commission, at no extra cost for you. That will help me keep the blog up and running. Thank you!
In This Article
When is the Best Time to Visit
The best months to enjoy Budapest are April/May and September/March. At this time of the year temperatures are more mitigate and there are less tourists around.
Music lovers will privilege Summer as it's the time of the great music festivals, like Sziget or Kolorado, to mention two. And during Winter, the city becomes the stage of Christmas markets, that celebrates Hungarian craftsmanship and food.
How to get to Budapest from the Airport
Besides taxies, which aren't recommended as they are very expensive for tourists, you have two options:
the airport shuttle 100E, which connects the airport to the city center. This solution is more expensive but will let you go "strict to the point". I especially recommend this solution if you are staying 1 or 2 days. Time to the city center: about 40 minutes.
the second transfer is made via airport shuttle 200E, that will drop you to the metro station on the blue line, from there you can easily get to the city center. This shuttle is included in the Budapest Card (only in the 72h formula), a pass which includes public transport and several attractions. Time to the city center: 1 hour.
How to Move Around
The public transport's web in Budapest is pretty wide! Buses, metro, and trams you name them without forgetting the ferries on the blue Danube. The best way to move around? Getting the already above mentioned Budapest Card. After you buy it on getyourguide, you can claim it at one of the airport terminal (2A or 2B) after your arrival.
If you are staying for 2 days or less, consider the Travelcard instead as it's cheaper (it doesn't include the museum entrances) and the Budapest Card deals under the 72h card are less worth it.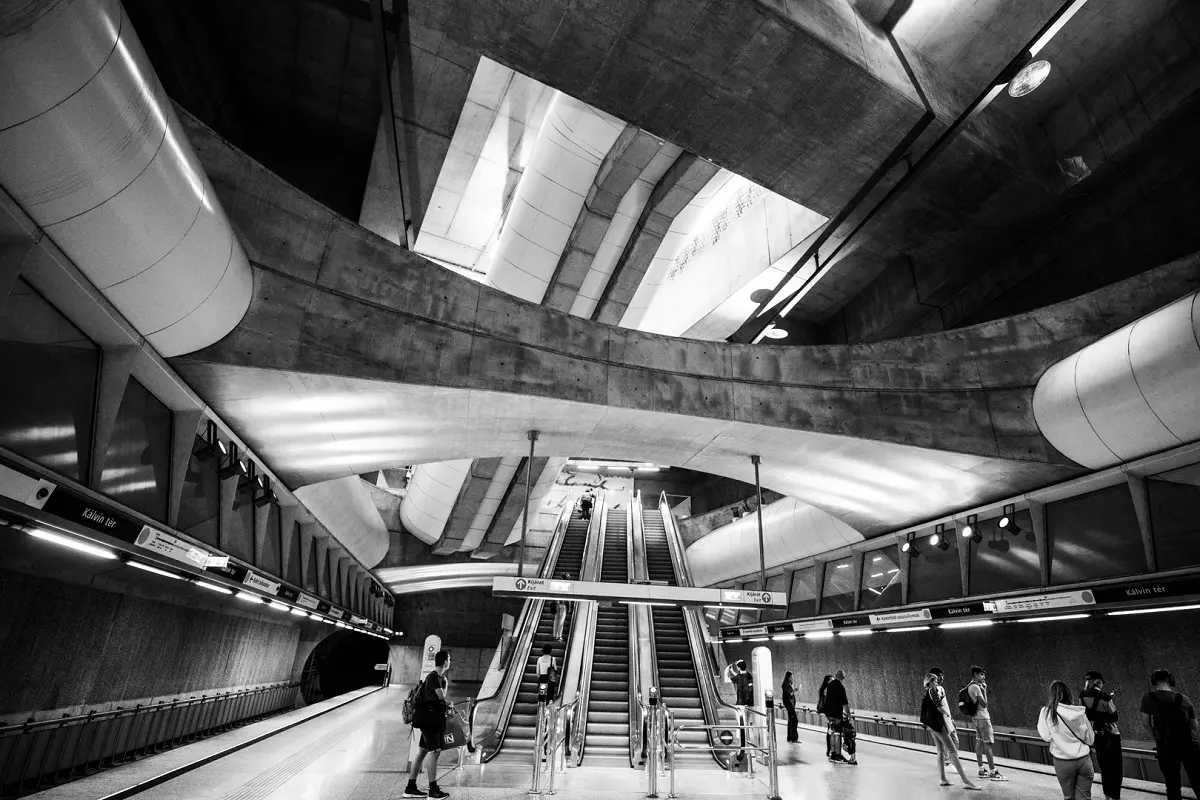 Hungarian Currency and how much should you carry?
Even though Hungary is part of the European Union, the local currency is the Hungarian Forint.
It's highly recommended not to change your value at the airport, instead you can change once you are in the city center. Changers can have very different conversion rates between them, for this reason don't forget to ask also the commission they take before changing your money.
Another good alternative is to withdraw the amount of money you want directly from an ATM. Of course in this case make sure you check the commission rates from your bank before to avoid salty bills!
If you already payed for your hotel, and the majority of your activities and tours you may also consider just paying with your credit card. Most restaurants accept it. Although I would still withdraw a small amount for the extra expenses which may not accept it.
What to see and do in Budapest (Top 6)
Cruise along the Danube
Going to Budapest without cruising on the blue Danube would be a pity, after all they call it the city of waters! And if you are up for it I recommend dinner cruises, the beauty of the Parliament and other buildings illuminated at night takes a magical allure when admired by the river.
The cruises start at a very reasonable price with several options included (like drinks and live music). Want a hint on which cruises is ideal for you? As I already mentioned, a cruise at night is magical. Wether you choose to have dinner or simply sip a cocktail it will be a lovely experience!
Explore Buda Castle
Buda Castle is situated on a hill dominating the Danube and the city. When visiting you can attend the change of the guard, which is every hour, except for the last saturday of the month that takes place only at noon.
The castle is also home to two interesting museum, the first is the National Gallery for art lovers. While Budapest History Museum will walk you through the history of the city and its people.
Visit the Parliament
One of the most famous Hungarian landmarks is Budapest Parliament. The iconic building is a must see when visiting Budapest. You can book a visit to its interiors to learn more about the fascinating building and its history.
At night the building gets under the spotlight of a thousand lights and is a sight not to be missed during a walk in the area. The above mentioned river cruises also pass by it as an highlight of the tour.
Get Budapest at your feet on the Ferris Wheel
Located in a lovely park not far away from the Parliament, Budapest Ferris Wheel will let you see Budapest from new heights.
For a reasonable price you will get 4 tours on the wheel, with the last one stopping for a short time to let you get a 360° view of the city. You can check the wheel schedule and book the tickets on the official website.
Pro tip: Best time for this experience? Undoubtedly at sunset, when you can admire the city's lights starting to appear and the sky changing colors.
Admire Fisherman's Bastion
Fisherman's Bastion is one of the most photographed spots in Budapest. That's for two main reasons: the beauty of the city views from there, and also the beauty of the location itself, and that's because the bastion was completed in the early 20th century as a viewing terrace with lookout towers.
If you want to take some undisturbed shots the advice is to go very early in the morning as Fisherman's Bastion is one of the most popular locations in the city (if not the most popular).
Do you wanna to know more about the schedule, events and tours? Check out the official website.
Relax at the Thermal Baths
With over 100 springs, Budapest is very well known for its Thermal Baths. There are several of many different sizes all around the city. So which one should you visit?
Szechenyi Thermal Bath is the largest medicinal bath in Europe. Hosted in a magnificent Neo-Baroque complex, the spa has 15 indoor pools and 3 large outdoor basins where you will notice people playing chess. There are several different formulas you can check on Széchenyi Thermal Bath official website.
Smaller in size (but not less interesting!) Gellert Thermal Bath has some deliciously art nouveau designs that contribute to create a luxurious experience. You can buy tickets on Gellért Thermal Bath website.
Where to Stay in Budapest
As any capital, Budapest has a large choice of hotels and accommodations.
Best Mid-Range Hotel (our pick!)
We personally went with a mid-range accommodation, the T62 Hotel. The hotel is hosted inside an ancient building that was completely renovated. The interiors are modern and very clean with a touch of modern.
One of the best things about T62 Hotel is its position close to Margaret Island and in front of Nyugati Train and Metro Station which makes it an ideal base to explore the city.
Best Luxury Hotel
One of the best rated hotels on booking, it also has a private spa, is Kozmo Hotel. 5 minutes away from the closest tram stop and 10 minutes from the closest metro station, Kozmo Hotel is in an ancient building.
As the guests who stayed there say, Kozmo Hotel guarantees an excellent stay in Budapest. The continental breakfast buffet is very abundant and delicious as well as the restaurant.
What to eat in Budapest, local delicacies
In Budapest food is delicious and not really expensive. There are several restaurants in the city center and you won't have any difficulty finding a good one near you.
Hungarian cuisine is a mix of European, and Eastern cuisine. Most dishes includes meat and seasonal vegetables. Among the most delicious you should absolutely try:
Goulash, a hearty stew with beef, potatoes, onions and paprika. Goulash is also Hungary's national dish.
Chicken Paprikash. Hungarians love paprika and use it a lot in all of their dishes. So it shouldn't come as a surprise that one of the most beloved dishes is chicken served with tomatoes, onions, and garlic, and abundantly covered with paprika which gives it a reddish color.
Fisherman soup. It may sound weird for a country that has no access to the sea that one of its main dishes is based on fish. Carp, catfish, or perch are commonly used to make this delicious red (of course there is paprika in it) soup.
Deep-Fried Flat Bread, for a vegetarian meal choose this delicious fried bread! Served with sour cream or with sprinkled cheese on its top, it can be a delicious street food to try on the go.
Chimney Cake, you will find this delicious pastry around the city under the name of kurtoskalacs. The pastry is one of the most ancient deserts in Hungary. Even though you can eat them empty as they have sugar on their surface, some street foods sell it with ice cream or nutella inside.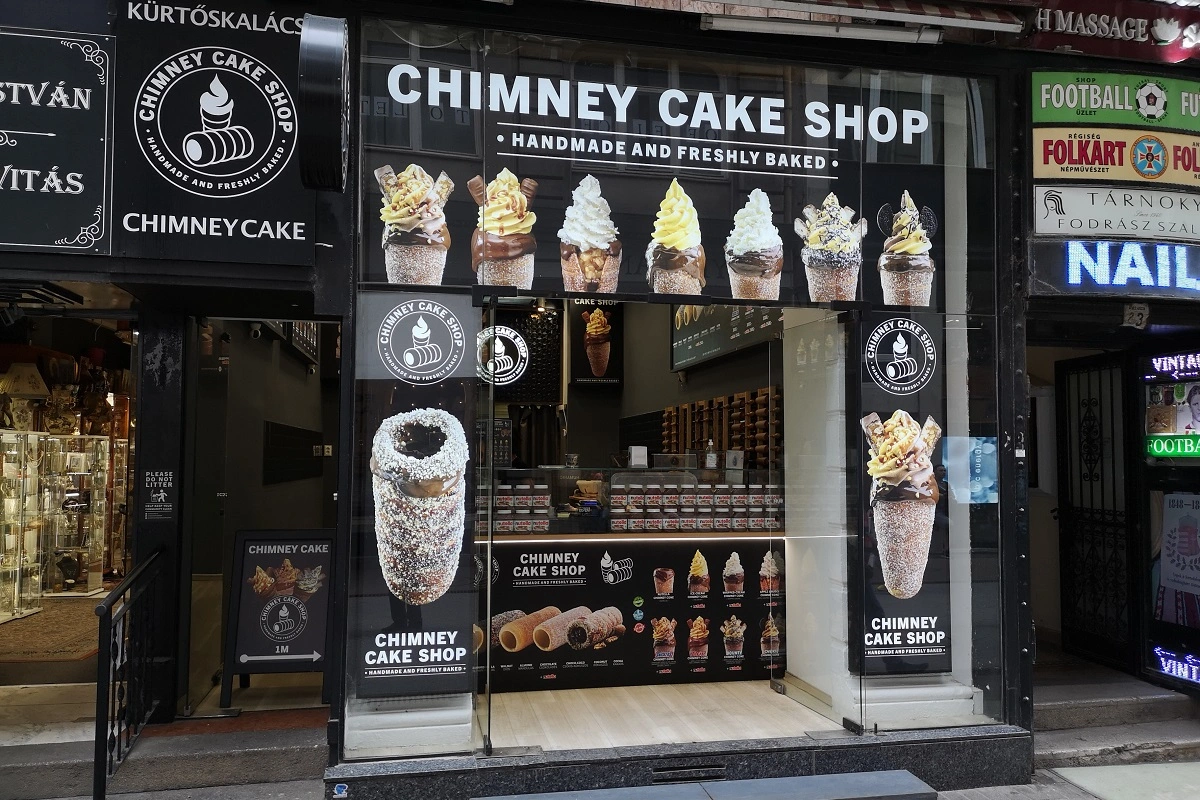 How many days should you spend in Budapest?
Ideally 3 nights 4 days. There are many things to see and do, and 3-4 days are the perfect amount to explore the major highlights of the city.
Is Budapest expensive?
Compared to other European capitals, Budapest prices are very competitive. Hotels and food are excellent and not really expensive. And with good deals like Budapest Card or Budapest Travel Pass it won't be an expensive trip.
One last word about visiting Budapest
Visiting Budapest is an exciting experience and Hungarian food is a must try. So book your tickets and take the leap! If you need more travel inspiration from Europe check out our guides. And stay tuned, more content about Budapest is coming soon 😉
Have you liked our Budapest Travel Guide? Sharing is caring!