One of the most unusual things you can do while visiting Tuscany, is the visit to an abandoned marble quarry. Situated nearby Lucca, "Henraux" or "Le Tagliate" has been abandoned for many years now. If you're planning to visit Isola Santa nearby Lucca, It's absolutely worth a detour. Before to start our trip, a special thanks to my dad that discovered the place for us. He has also made a very detailed portfolio about this excursion.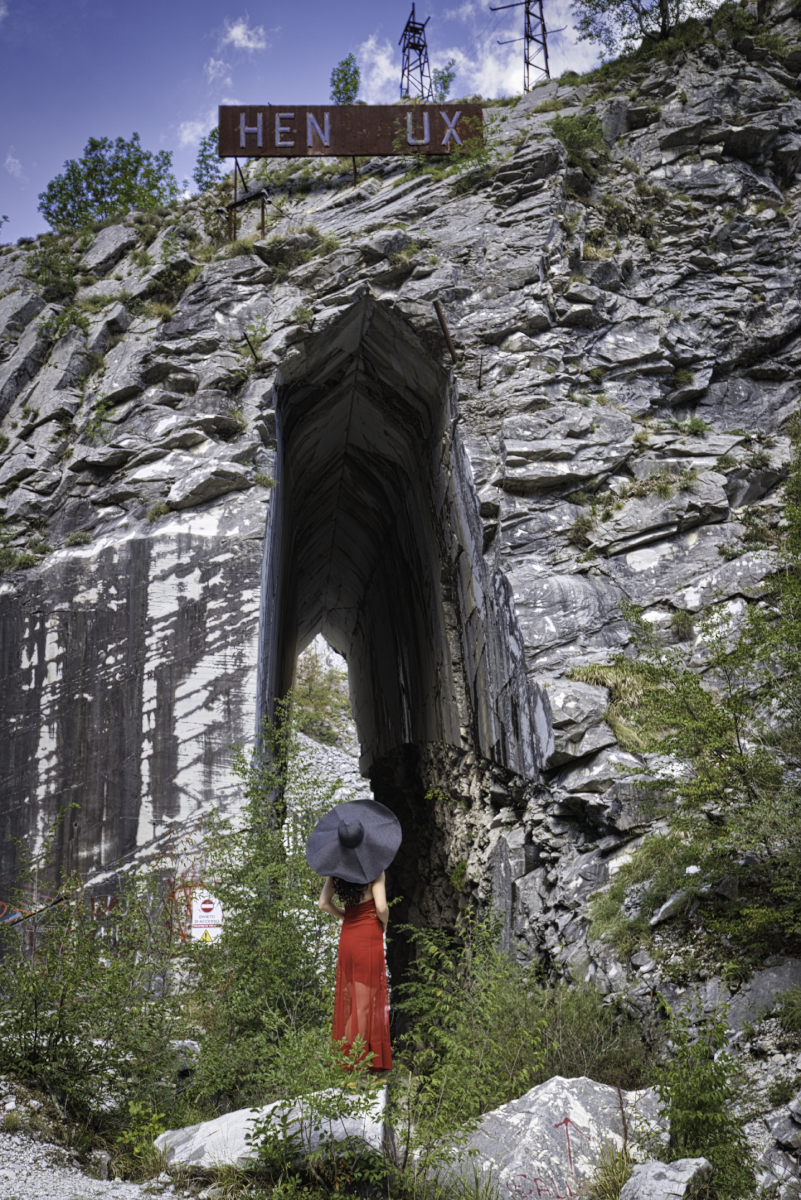 History of Henraux Marble Quarry
In 1821 the area was acquired by Marco Borrini and Jean Baptiste Alexandre Henraux. Their society opened more than a hundred quarries. Some were ancient ones, used by the Romans. The excavation activities prospered for a century. Unfortunately they were abruptly interrupted by WWII and the Nazis conquest. Even after the war's end the exploitation was never resumed and the quarry has been forgotten for many years.
Although there is a no-entry sign, most recently the beauty of the place conquered many tourists and urban explorers. In 2021 Glitch, an artist collective, left his mark on the marble walls. The contrast between the white walls and the coloured graffiti adds an extra charm to the location.
How to arrive to Henraux Abandoned Marble Quarry
Situated nearby Serravezza, Henraux has a direct access on the road and a parking nearby. The entrance is a high tunnel on top of which you can still see the remains of the ancient banner. The road is called Strada Provinciale di Arni, in Stazzema.
When visiting be careful. The cliffs may be hidden by the optical effect of the marble walls and they are several meters high. Also don't forget to wear comfortable shoes as the ground is covered in rocks and stones. Due to the meteorological conditions the marble surface may be slippery, especially when it rains or if there's ice.
The silence of the mountains, the lakes created by the rain and the sun's reflection on the white walls, make this place a must visit for urban explorers that are willing to spend one hour or two exploring. If you are interested in finding more inspiration from all around the world make sure to read our destination section.