Life in French Guiana can be very exciting. The lifestyle is amazing. There is no traffic or pollution. Nature is everywhere offering astounding landscapes and possibilities for excursions. And there is no need for warm clothes, given that the lowest temperature goes around 20°, on VERY rare occasions. Even so, it isn't all peaches and dandelions. In fact, the cost of living in French Guiana can be very high compared to other countries in South America. But exactly how expensive? In today's blog post I'm going to break down the budget for living in French Guiana in 2023.
The Cost of living in French Guiana (2023 rates)
It is a common thought that life in South America is cheaper than in other regions of the world. Although that may be true, there is one exception to this rule: French Guiana.
But how is it possible for a small country of 300.000 inhabitants to be so expensive?
Firstly, French Guiana is not an independent country, but a region of France. That partly explains it, as the majority of products come mainly from Metropole (Mainland France). Dock dues, taxes, and transportation add to the bill increasing the prices. Secondly, since 1964, the construction of the Guiana Space Centre (that I absolutely recommend visiting) increased the economic growth until the 2000s, directly and indirectly by an average of 20%.
Accommodation, monthly average cost 750€ to 1500€
The prices differ from city to city, and of course, it depends also on the number of rooms the house/apartment will have. Let's see more in detail.
Rent in Cayenne
Cayenne is the capital of French Guiana. Apartments are ideally situated in the historical center, nearby Place des Palmistes or in the newest area between Montabo and Zephir. The average monthly rent for apartments is:
Average Monthly Rent for an apartment
1 room about 50 m², 750€
2 rooms about 65 m², 900€
Average Monthly Rent for a house
4 rooms about 100 m², 1500€
Rent in Kourou
Due to the proximity to the Guiana Space Centre, rent in Kourou can be quite expensive, even more than Cayenne. The apartments, situated essentially in the central area, are called CV collectifs verticaux, vertical collective habitations. This type of apartment is really standard a surface between 70 and 80 m², one or two rooms max, although there are a few exceptions with 3 rooms. While you can find houses to rent all around the city, with the best (and most expensive) areas being quartier des Roches or quartier de Saint-Exupéry.
Average Monthly Rent for an apartment
1 room about 75 m², 800€
2 rooms about 80 m², 950€
Average Monthly Rent for a house
4 rooms about 120 m², 1800€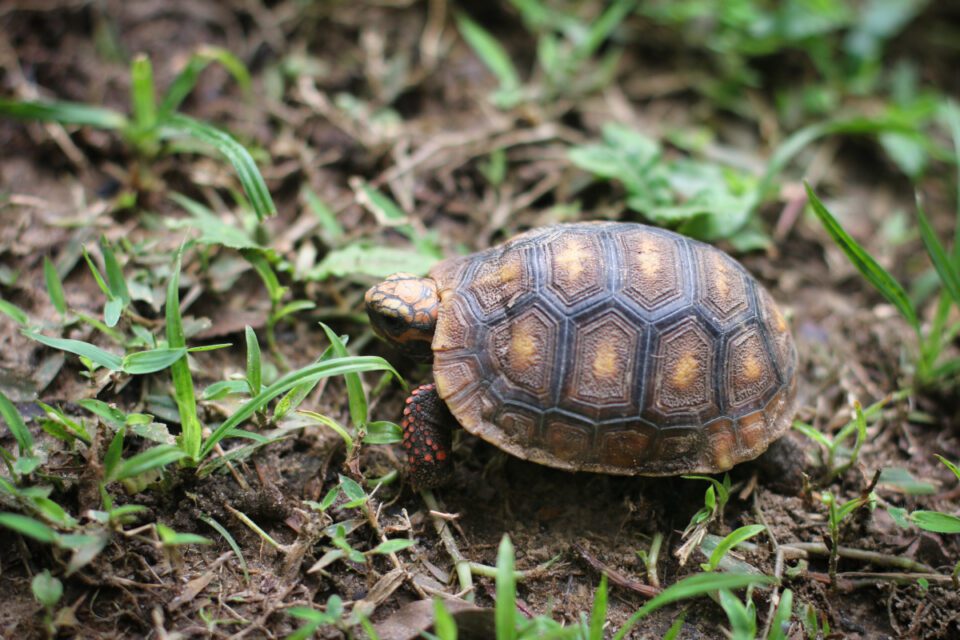 Transportation
In French Guiana the public transport system doesn't exist, except for very few buses in Cayenne. That means you will be obliged to buy or rent (lease) a car. Or why not, a bike? Even though you should be aware of the random torrential rains during the rainy season.
Good to know: in French Guiana, the oil prices are fixed by the prefecture. The price you will find in every gas station, is the same in all the region.
Cost of gasoline/diesel :
Gasoline cost/liter 2,05€
Diesel cost/liter 1,98€
Cost for a second-hand car:
Peugeot 206 (year of production 1998 to 2012) – 3.000€
Clio IV (year of production 2012 to 2019) – 7.000€
Cost of a new car:
Peugeot 2008 – 30.000€
Clio V – 18.000€
Mobile & Internet
When it comes to the internet there aren't a thousand options in French Guiana. In fact, the choice is reduced to two: Orange or SFR, with Orange being the most popular. I have to say that compared to Europe, internet speed is quite high, unfortunately, the price is high.
Monthly Internet fee:
Monthly Internet + Mobile fee:
Orange basic offe 30€
SFR basic offer, 40€
Food and Groceries
Food from supermarkets (like Super U and Carrefour) is coming from France, the dock dues apply and prices skyrocket fast. On the other hand, local products like fish and meat can be very cheap compared to European markets.
Food prices from the supermarkets
Food prices from the local markets
Gas, electricity, and water
Despite the fact French Guiana is the 3rd country in the world in terms of freshwater availability, the price for tap water is 2,00 l/m3. To explain, that's about the same price for tap water in Paris or Barcelona.
In addition, water is the main producer of electricity. Petit Saut's dam produces two-thirds of French Guiana's needs. The price for 15 kVa is 188€ per year.
To conclude our list I have to mention gas. Unlike other countries that have a distribution system, gas is bottled and sold at gas stations. Just like oil these prices are established by the prefecture. Price for charging a bottle of 12,5 kg is 25€. To give you an idea of how that translates to your use: we cook almost 6/7 days at home 2 lunches per day + breakfast (tea and coffee), and our bottle last between 8 and 9 months.
Entertainment (sports and restaurants)
One of the best things about living in this region is the wide variety of sports and activities it offers. There are many choices, all quite budget-friendly. Doing sport is good for your health both physical and mental, and allows you to connect with more people around you. Don't deprive yourself of it!
Cost of sports:
Fitness membership 30€/month
Volley club subscription 50€/year
Water aerobics 380€/year
The variety of restaurants in French Guiana is large, from Brazilian churrascarias to Vietnamese restaurants, without forgetting the excellent local food. The prices are quite high compared to other cities in France and also for the type of restaurant.
Cost of restaurants (main course + dessert + soft drinks):
Budget restaurants average cost 20€
Mid-range restaurants average cost 40-50€
Childcare
Obviously, I have to mention this as a mom. If it doesn't interest you skip to the next headline where I sum up the budget 😉
When kids are 3 years old they start preschool which is free in France, but until then childcare can be very expensive. You have different options to choose from:
Kindergarten is a great solution for your kids as it allows them to socialize with many other babies. Although there is less flexibility in terms of time and schedules.
Shared nannies are also known as family kindergarten. These specialized nannies can keep up to 4 babies at the same time. There is more flexibility and kids can still socialize.
A private nanny is the most expensive solution but it has a completely customizable schedule, you have more control over your baby's diet and you can sometimes negotiate some extras, like ironing clothes or preparing lunch for everyone.
Kindergarten average monthly cost: 650€
Shared nanny average monthly cost: 700€
Private nanny average monthly cost: 900 to 1.000€
Note: France refund part of these costs depending of you income as a family. For more info and eligibility head on Caf.fr. The website is in French only.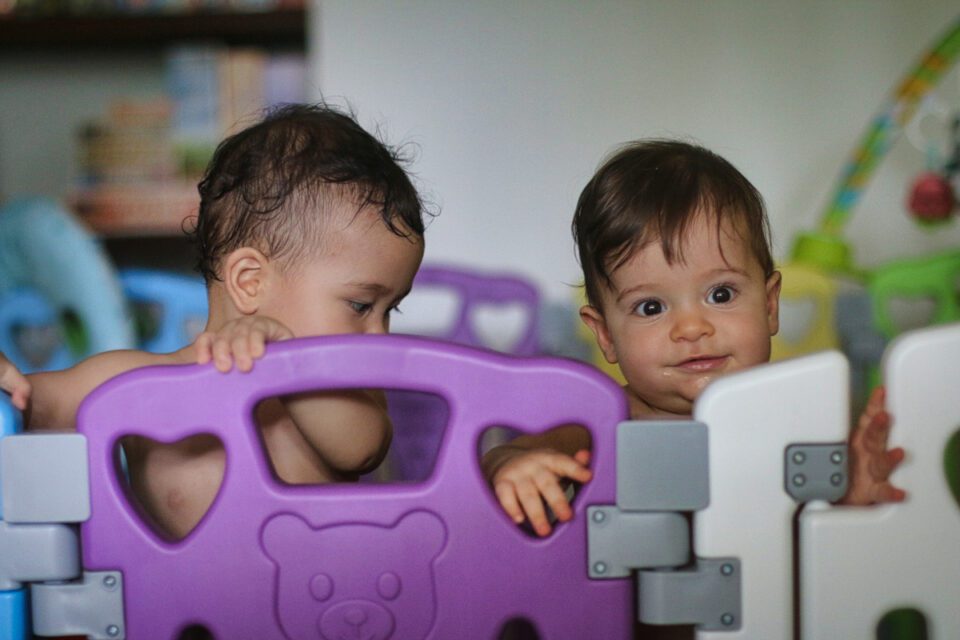 To sum up the cost of living in French Guiana in 2023
To conclude this post on the total expenses, I've made this table which resumes it all. These numbers are based on our experience as a couple and family, as well as that of our friends and colleagues.
| | |
| --- | --- |
| | Average Monthly Cost |
| Accommodation for 1-2 persons | 750 to 800 € |
| Accommodation for a family of 3-4 | 1300 to 1800€ |
| Internet basic offer | 30€ |
| Food based on a family of 2 | 500€ |
| Food based on a family of 4 | 800€ |
| Utility bill | 80€ |
| Sport membership x1 | 30€ |
| Childcare (babies and toddlers under 3) | 700€ |
| | |
| Total for 1-2 persons | 1390€ |
| Total for a family of 3-4 | 2940€ |
If you have any questions feel free to leave me a comment or write me on Instagram. I have already helped several people to move to French Guiana through individual interviews, don't hesitate to write me!
Like this post? Pin it!