If I say Istanbul it's impossible not to think of Hagia Sofia, the Blue Mosque, etc… By the way if you are not familiar with Istanbul's main attractions, check out the 11 most amazing places to visit. It will help you plan your trip, especially if you are a first timer. But are there unusual and fun things to do in Istanbul? And what makes them stand out? Or even kid-friendly activities? Yes absolutely there are so many! Let's see them.
Disclosure: anitabeyondthesea.com is reader-supported. When you make a reservation through links on my site, I may earn an affiliate commission, at no extra cost for you. That will help me keep the blog up and running. Thank you!
Table of Content
Take a Segway to tour the city
Ok, I must confess I'm a huge Segway lover. And I know this is not an unique activity to do, as other cities also offers Segway's rides. But if you have never had the occasion to use one in New York, Paris, or Rome, Istanbul is a great place for first timers. You can even buy guided tours so to be sure you don't miss out on the most beautiful attractions to see.
Why is this a great activity? Because just like every big city there is so much things to see in Istanbul, and with this fastest way of moving around you will easily hop from one Mosque to a palace in the blink of an eye. And save time. The guided tours will also allow you discover both the West and East part, just remember to clearly negotiate with your guide on the tour you want to make.
Is this fun? Oh yes! But, there is a small but, be careful not to run too fast among other tourists or when crossing the roads. Istanbul is a very crowded city and you don't want to bless yourself or others.
How much does it cost? It depends on the duration you want to use it. A three hours tour cost about 40€, while for 5 hours tours you will spend 75€.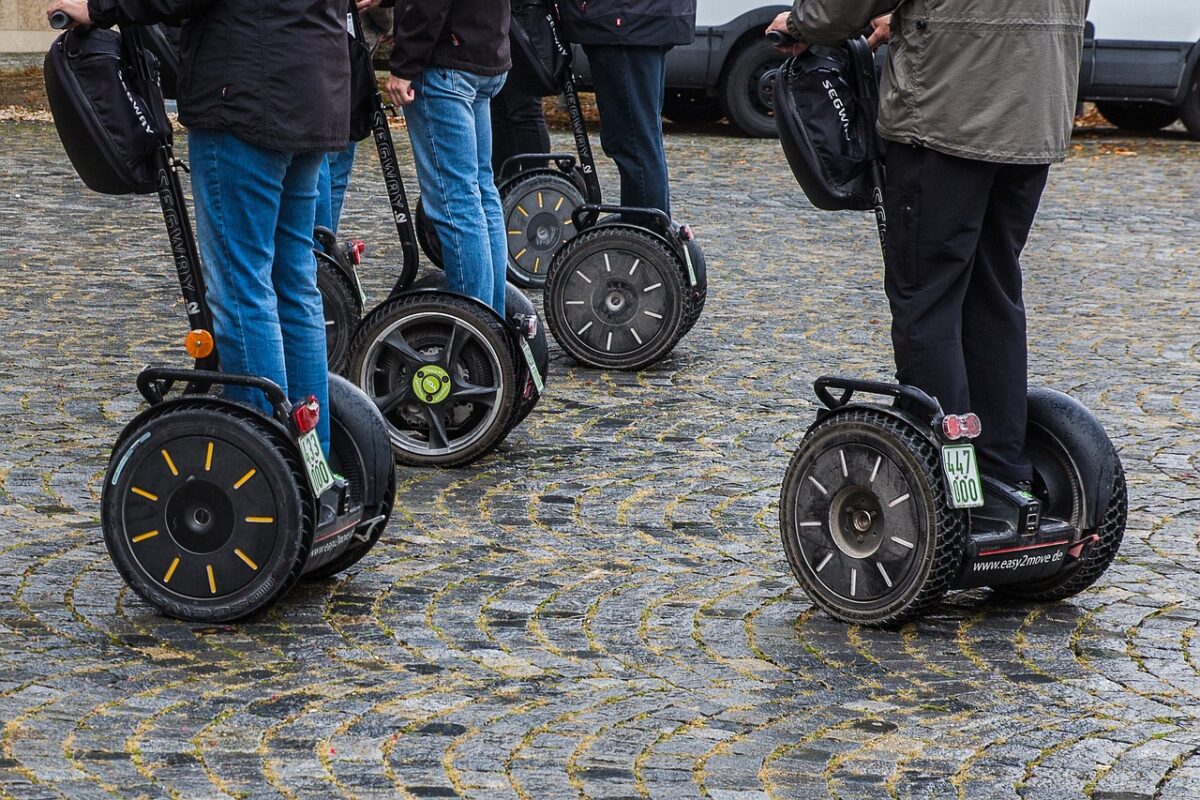 Attend a Whirling Dervishes show
Dervishes are members of a Sufi fraternity, a branch of Islam religion. In order to get in contact with God, they practice a life of poverty to learn humility. They also take part in other religious ceremonies like the Sema, a particular performance that let them reach religious ecstasy. Once performed annually for the celebration of Mevlana's marriage to god, nowadays this holy ceremony has become a very popular tourists' attraction in Turkey.
To take part in this unique ceremony is a must when traveling to Turkey. And since you are in the capital, why not to threat yourself with a Whirling Dervishes show? There are many different shows in the city. Although the most scenic is the one hosted at the HodjaPasha Culture Center, a 500 years old Turkish bath. The cost for the ticket is 30€.
Note: unlike many other activities, this is one you should book before your arrival. There are a very few spots comparing to the demand, so be sure to book your ticket when you are planning your trip. In the same fashion, first arrived first served, the tickets aren't nominative. So make sure to arrive soon to be able to choose your places.
Book the tickets to the show here.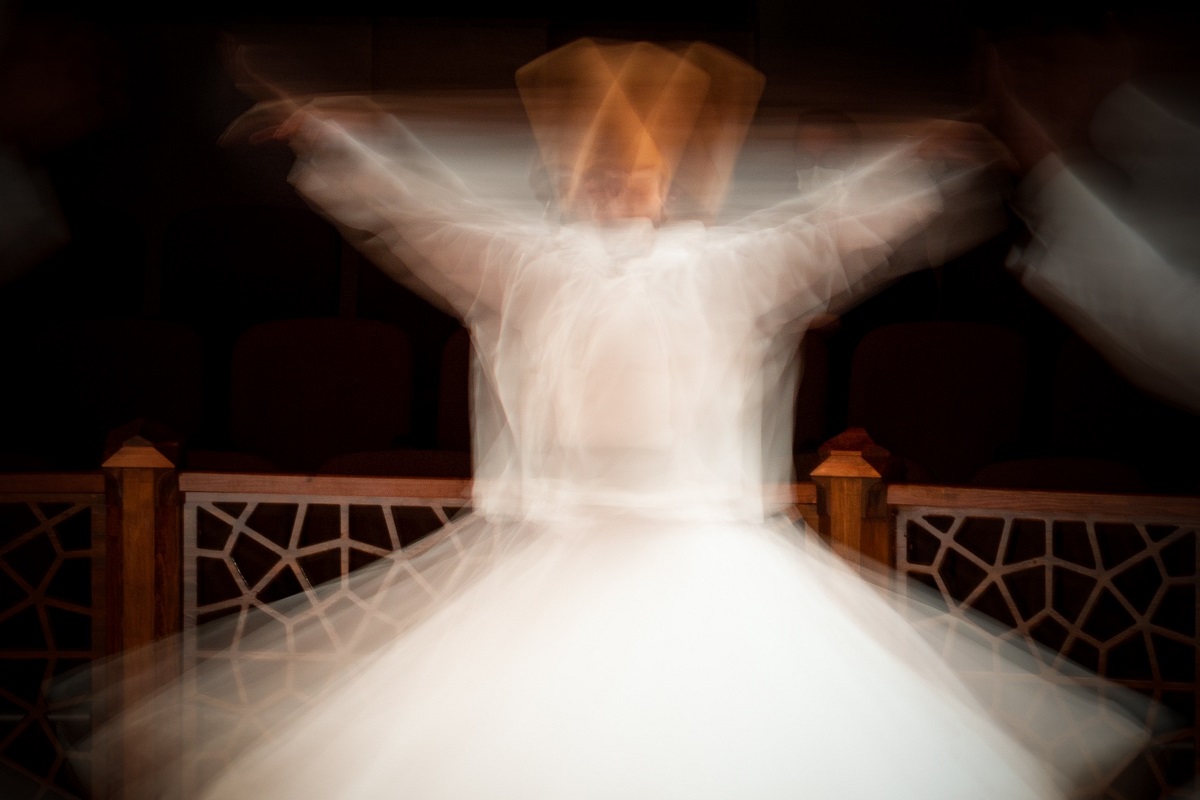 Try out some hookah or take a souvenir picture with it
If you want to try out hookah shisha (also known as water pipe), Istanbul is the place! Almost every bar or restaurant in the city offers it. You can try them right after your lunch or dinner, and relax.
If you like the experience you can also buy a hookah, there are many shops around, and also inside the Gran Bazaar. Some vendors will also ship the souvenirs if you don't have enough place in your luggage.
The cost of trying hookah depends on the product they will use, and also variate from bars to restaurants. But it doesn't cost more than 1 € (between 15 and 25 TL).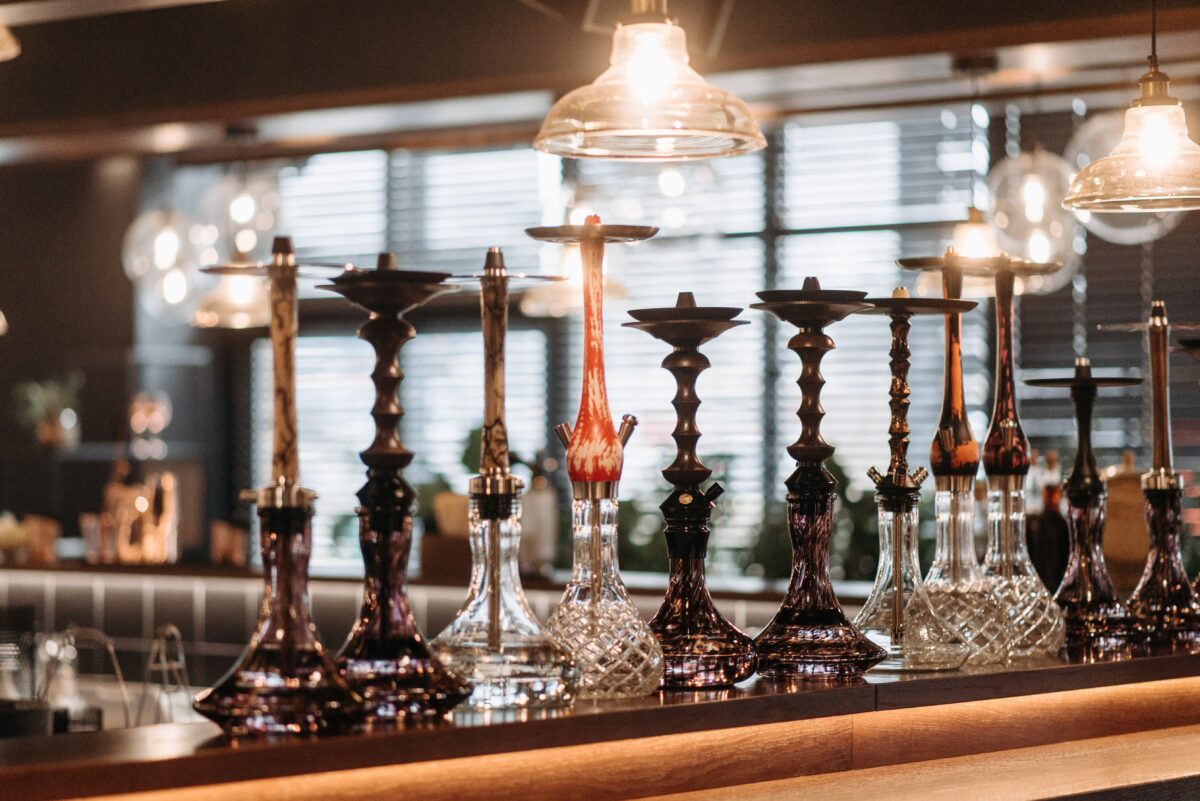 Get Fur-miliar with Istanbul's lovely cats.
If you are allergic to cats this isn't for you, otherwise I'm paw-sitive you will have much fun familiarizing with Istanbul's furry inhabitants. In any case you can't miss them! Cats are every where in Istanbul and they own the city. I even had dinner with a cat quietly sitting on the chair next to me.
And they are not only adored by the tourists. But also the locals feed and pet them. So don't be surprised by seeing a cat coming out from a kitchen or shop. And even inside museums. Inside Istanbul's Archaeological Museum gardens there is a very large colony. When trying street food or eating don't hesitate to make a friend and feed them they are very friendly and used to be cuddled.
Of course there can be exceptions, remember cats always have the first word. If when approaching they seem interested you can go ahead and pet them. Otherwise don't force your interaction, in any case you will find many more to cuddle on your way.
And cat's all!
Visit the Ural Ataman Klasik Otomobil Museum
Do you like cars? Good. Do you like vintage cars? Perfect! Then you must stop by at Ural Ataman Klasik Otomobil Museum (Ural Ataman Vintage Cars Museum). This museum is a private collection that features an impressive collection of vintage cars.
Even though the museum isn't very large, there are about 50 cars exposed, for vintage car lovers it is very interesting to visit. With its American 50s vibes, you will have the feeling of being a time traveler. And some of the models dates back to the early 1900s. The museum also include a small collection of motorcycles.
How much is the entry fee? The ticket price is 10 TL.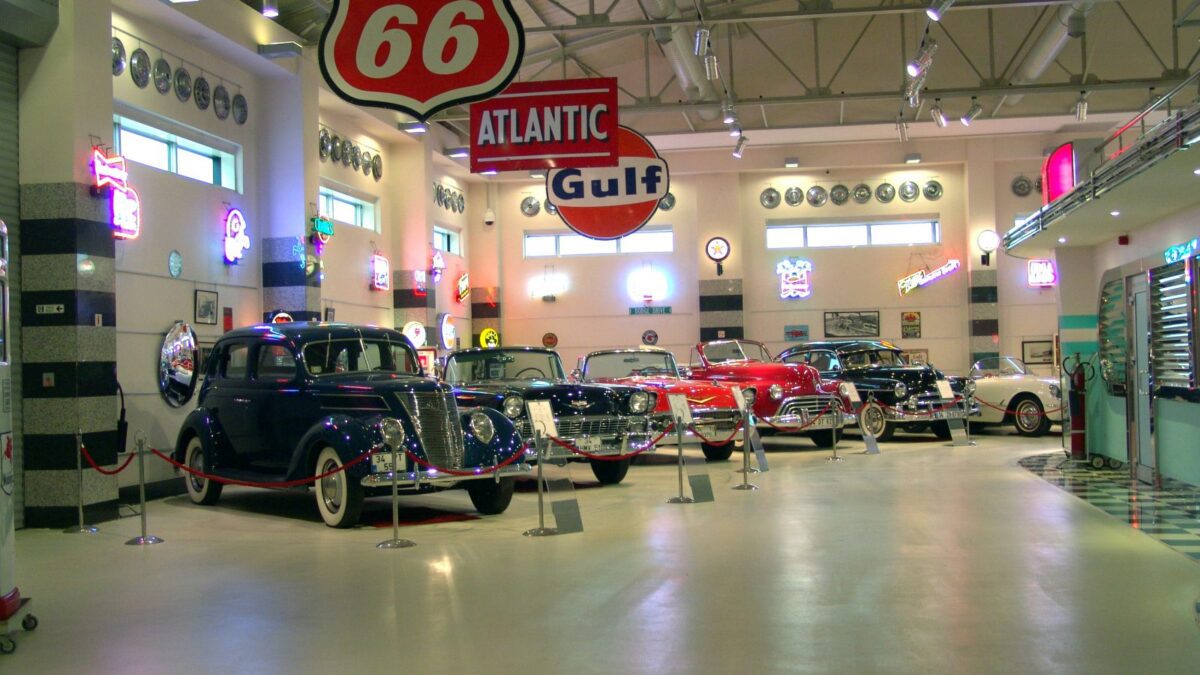 Visit Santral Istanbul Energy Museum
Have you ever visited an energy plant? Maybe yes, but in any case you should visit also the Santral Istanbul Energy Museum. For about 70 years this power plant served Istanbul city, and for over 40 years it was also the only city supplier. Nowadays, the buildings have been renovated and inside you can still find ancient engines from the past.
Following the first renovation works, Santra Istanbul hosts nowadays the campus of Bilgy University. One of the most famous in Turkey. Similarly to the Tate Modern in London, Santral Istanbul is also a modern art museum, that exhibit some famous national artists. The entry is free both for the museum and art gallery.
Sail along the Bosporus
Istanbul is the gate between Europe and Asia. In fact the city is on two continents and has an Eastern and Western part. Creating a physical barrier between the two, the Bosporus Strait connects the Sea of Marmara to the Black Sea.
Cruise along the Golden Horn and enjoy the amazing views of Istanbul from the sea. There are different cruise formats, but the one I recommend the most is the 4 hours cruise that stops by the majestic Rumeli Fortress. Rumeli Fortress was a highly strategic location when the Ottoman empire conquered the then called Constantinople in 1453. The cost for this cruise is 25 € and includes the transport from your hotel.
Book the 4 hours cruise to Rumeli Fortress.
Set sail on a dinner cruise
If you are still considering the Rumi Fortress cruise (that's an amazing experience I absolutely recommend!), but you would like a romantic twist you should definitely consider sailing at night. Of course the views are different, but in any way less interesting!
Istanbul sparkling at night, the mosques' minarets enlightened, and the atmosphere is absolutely magical. The icing on the cake? The dinner and live show are included. Just like the day cruises, the price 40 € includes the transportation from your hotel.
Book the romantic dinner cruise with a live show.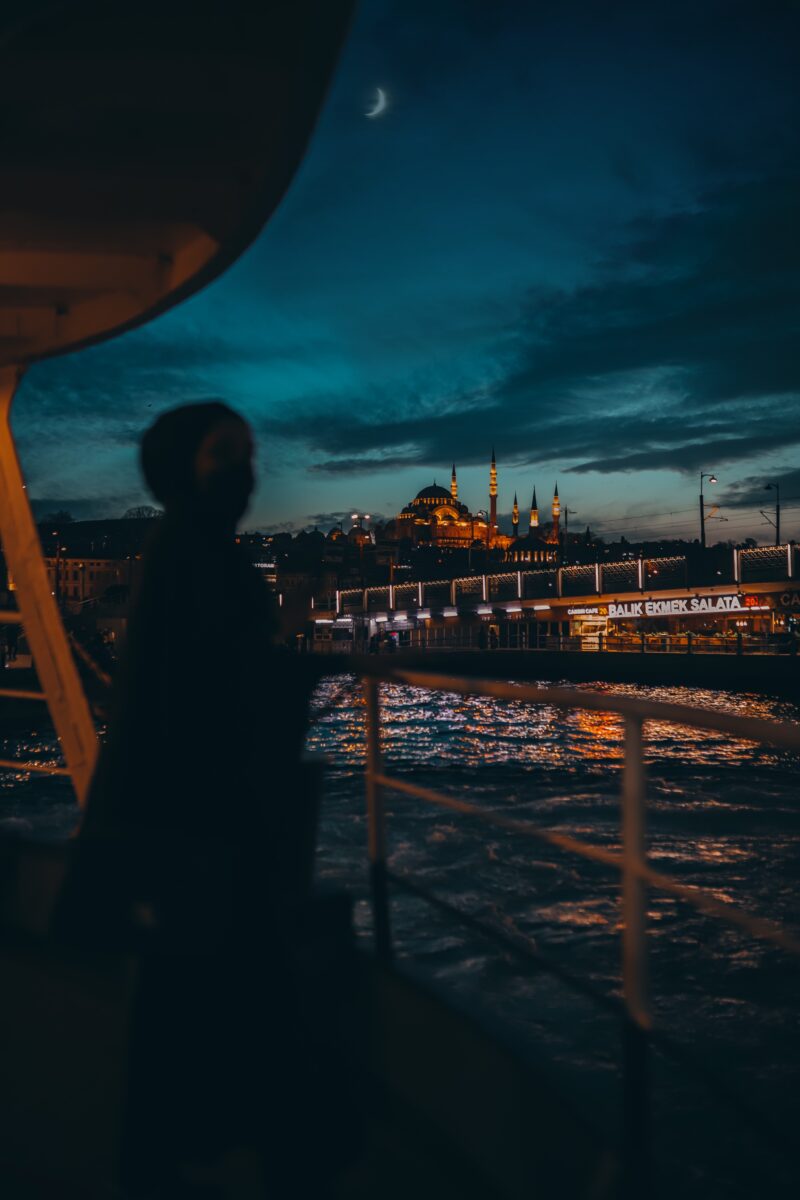 Food related fun activities and things to try
One of the best things of traveling is discovering new cuisines. Turkish cuisine is considered by many one of the best in the world. And when traveling in Istanbul you will see why! Don't hesitate to try new food, and test flavors, everything is excellent. Afiyet olsun! (Enjoy your meal)
Try "inflated" lavash bread
A joy for the eyes and a feast for the mouth! Many restaurants in Istanbul offer to their costumers an unusual type of bread, I'm talking about lavash bread. Its particularity? It looks like a giant pillow. But once you tear the first piece, you will find inside it's completely empty. Surprisingly even if the dough inflates so much, the crust stays very thin.
Besides its "fun" aspect, lavash bread is also excellent to accompany the delicious Turkish cuisine. And especially some dishes like hummus or aubergine caviar.
Have tea while shopping around
Tea in Turkey is largely diffused. Mostly black tea, but you will find also other varieties of herbal teas and infusions. The locals drinks it many times a day and they like to offer it to reception their guests.
When doing shopping, don't be surprised to be offered tea, that's very common indeed. Your host will ask if you want Chai (pronounced tchi), and as a good guest/customer you should accept. Unlike the European countries, tea is presented in a glass, so that you can easily see when the tea is ready. Don't forget to remove the tea bag after 3-4 minutes, or the taste will get bitter.
Load your luggage with amazing spices
One of the most extraordinary places to explore in Istanbul is the Spice Bazaar. Be prepared to dive into a world of smells and colors. It's also a great place to load your luggage with spices that are way less expensive than in Western countries.
From peppers to safran and from cumin to thyme, you will find for sure the one spice you need in your kitchen. In addition to its utility spice shops are also awesome locations for passionate photographers. Play with the different colors and create memorable pictures.
Special kid friendly things to do in Istanbul
Are you traveling with kids? Or are you a grown up kid yourself? (That's me!) Then you will love these kid friendly activities to enjoy with your tribe.
Don't have enough time to see all Istanbul? Go to Miniaturk
This tiny replica of Istanbul is too cute to be true! Miniaturk is a very large area that features the major monuments and sightseeing in Turkey, in a reduced size. The park also includes some play areas and delicious restaurants.
This is indeed a great place to spend a couple hours. And it could also be an inspiration source for the places to visit in Turkey. The ticket cost for foreigners is 150 TL which is about 7,50 €. The park is open everyday from 9 AM to 6 PM. Check all the information to prepare your visit on Miniaturk's website.
Have some Lego time at Istanbul's Legoland Discovery Center
I'm feeling divided when categorizing this activity as kid friendly, because I mean, who needs kids to appreciate some LEGO fun?
Even if this is less "typical" than the other activities in this list, Istanbul's Legoland Discovery Center very nice to explore. Just like other Legoland Centers around, it has attractions, workshops and also a 4D cinema. And also a collection of Turkey's landmarks like the Blue Mosque or Topkapi Palace.
What's the cost? 390 TL (20 €) for the entry, or 665 TL (32 €) if you combine it with the Sea Life entry or Madame Tussauds. You can check Istanbul's Legoland Discovery Center website for updates and information.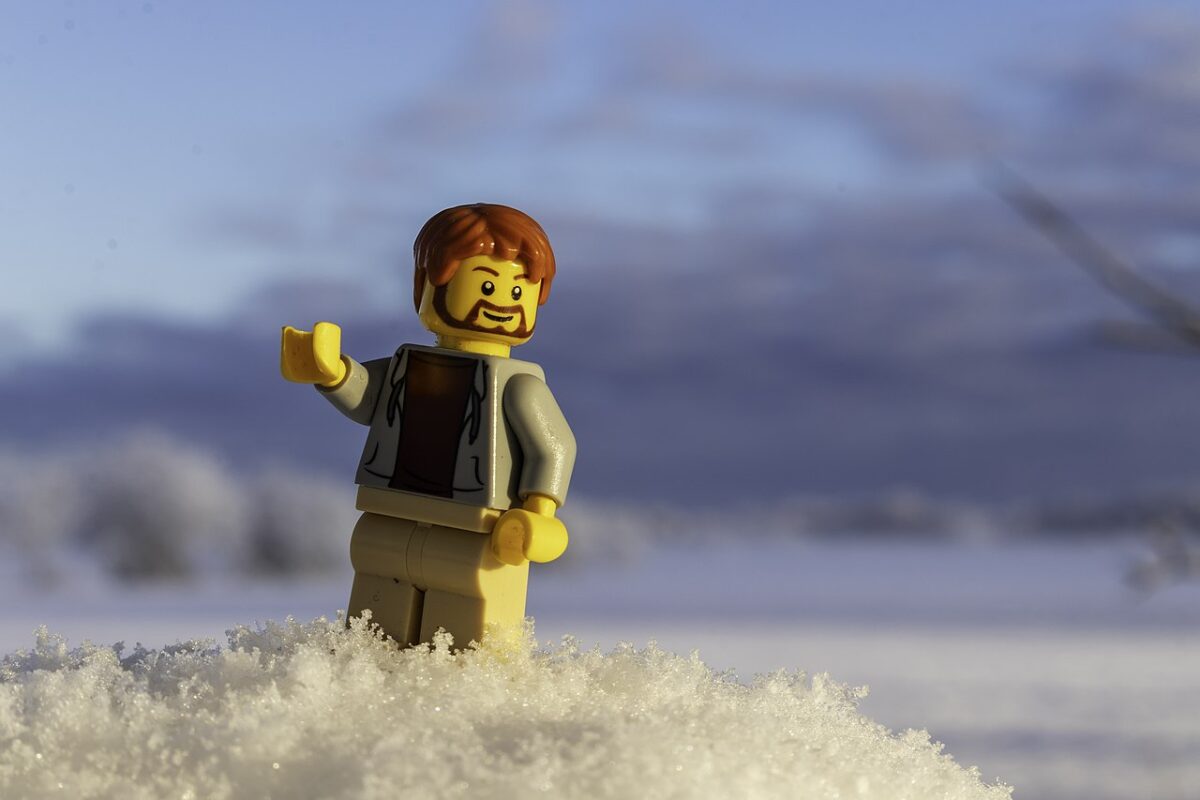 Enjoy a walk among the trees at Xtrem Aventures Istanbul
Xtrem Aventures Istanbul is a fun outdoor adventure park. That means a suspended trail among the trees. For adults and kids it's funny to spend some time while burning some calories, especially after all the Turkish delights! At the end of the trail, there is a zip line.
Unfortunately the website is only in Turkish but you can check their gallery to have a better idea of what to expect. The ticket price is 35 TL per person, about 2€. While for a family of three its 90 TL (4 €). The park is open every day from 9 AM to 6 PM.
If you are more into roller coasters you could also visit VIALAND (formerly known as Isfanbul). Although the price is expensive, 850 TL (40 €), and the attractions are mostly for kids. I personally won't recommend you this park.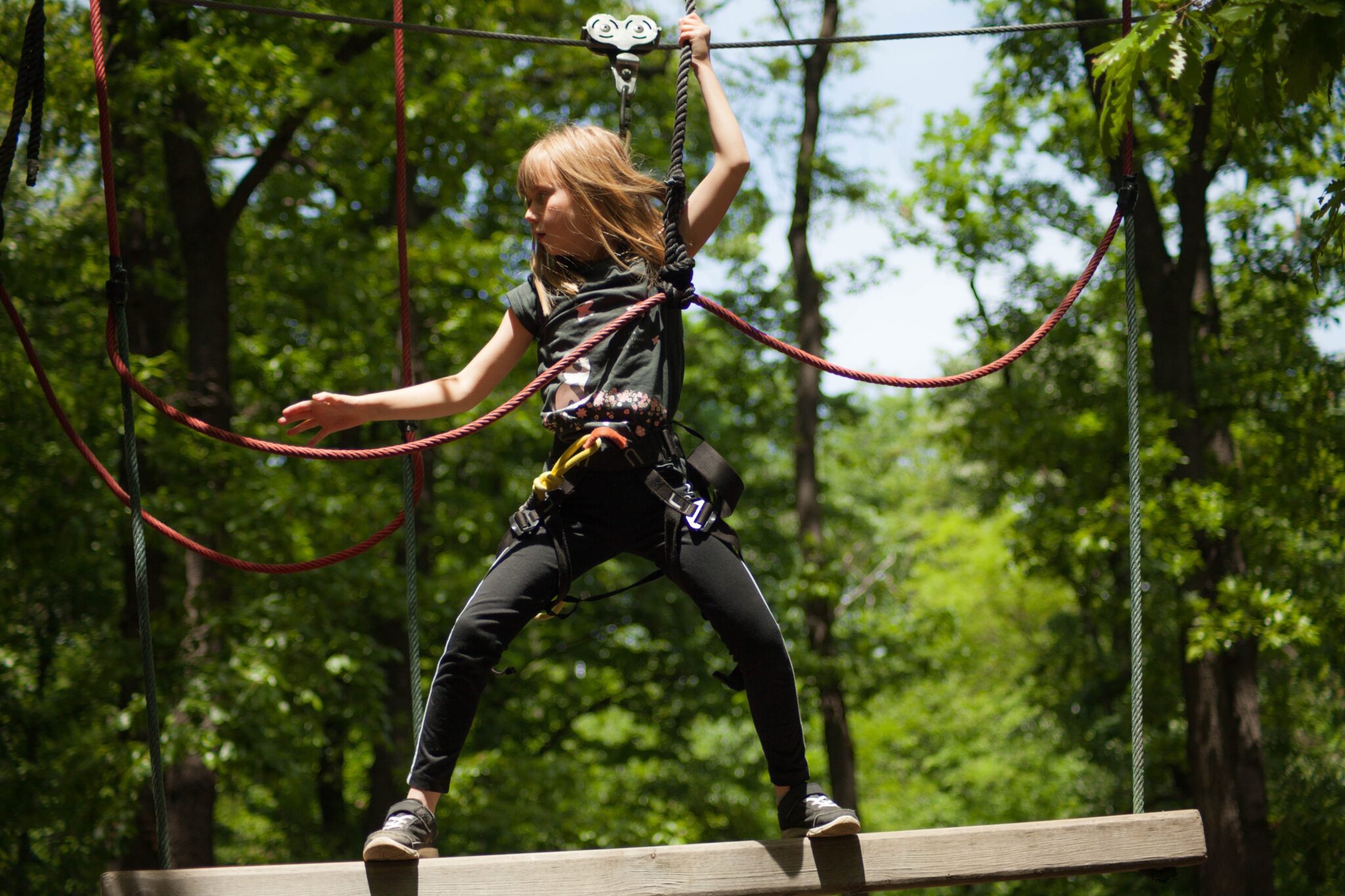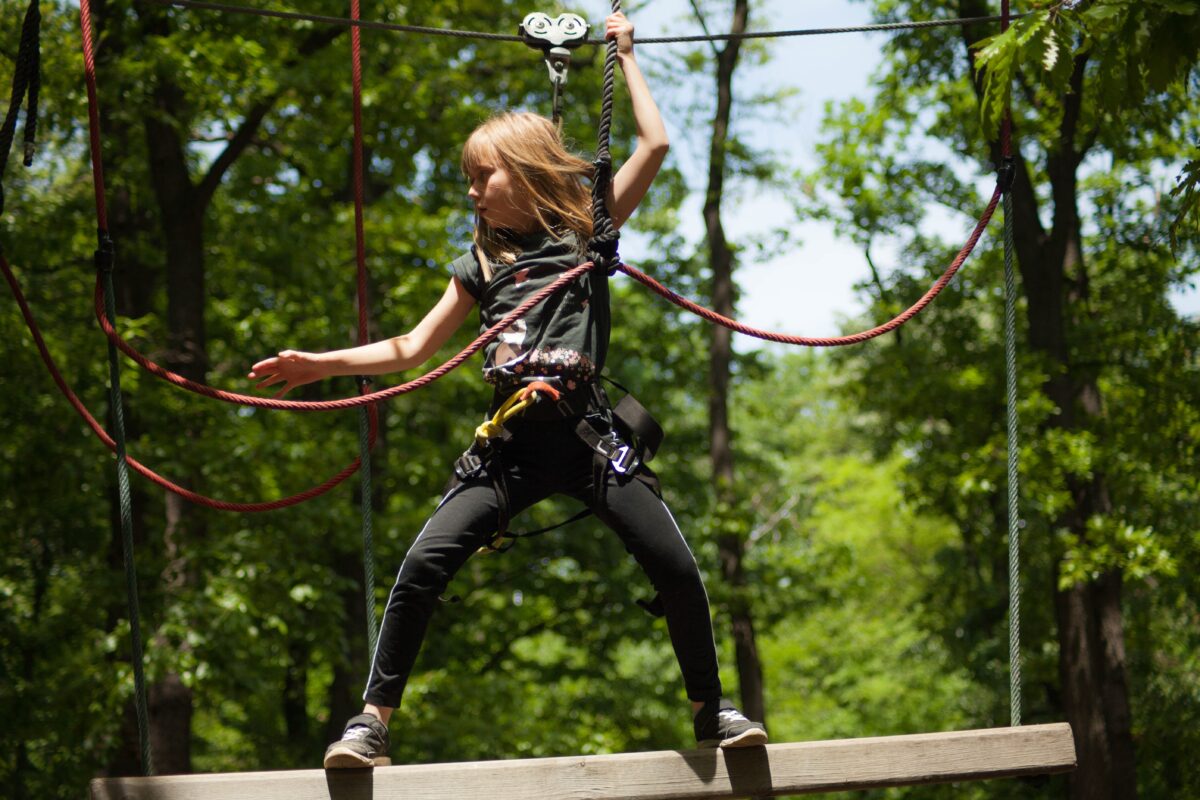 Explore underwater life at Istanbul Akvaryum
The thematic aquarium of Istanbul is a very nice addition to your schedule, especially if you are with kids. Divided by geographical areas, it features also an area dedicated to the rainforest.
Along your journey you will be surprised by the attention to the details inside the aquarium. Even the ambience sounds change following with the theme. In addition to that you can touch and feed fishes.
The ticket costs 400 TL (20 €), it's free for children under 2, while kids between 2 and 12 will pay 350 TL (17 €).
As an alternative you can also visit Sea Life Istanbul, one of Europe's largest ocean aquariums. Even if it's smaller than Istanbul Akvarium, it still is interesting to see. Especially the 83 meters tunnel that pass under a large basin were fishes and sharks swim.
The ticket costs 390 TL (20 €) and 310 TL (15 €) for kids under 12 years.
Have you find the perfect fun things to do in Istanbul?
Whether you are looking for fun things to do in Istanbul with your kids or as a solo traveler, by now you must have an idea of what you will be doing on your next visit.
Are you planning a trip to Turkey?
Don't miss our Turkey travel inspiration page! It will help you plan the perfect road trip to central Turkey or explore the most beautiful locations of the amazing Cappadocia National Park.
Have you liked this post? Sharing is caring!