Sun, mountains and forests. What else? A good caption for your perfect shots. In this blog post you will find the best nature puns and captions to inspire, amuse, or entertain your readers. Browse the different themes through the table of contents, and find faster the one you are looking for.
Table of Contents
Musing Nature captions for your Instagram
Be inspired by these amazing captions about our beloved Nature.
Nature is my medicine.
Go where you feel most alive.
Nature is not a place to visit. It's home.
Every now and then go somewhere unspoiled by man.
Nature is my happy place.
Look at the wonder of nature around you.
Me + Nature = Happiness.
Find me where the forests are.
Into the wild.
The woods is where I feel the most alive.
You are a power of Nature.
Leave the roads for the trails.
Lost in nature.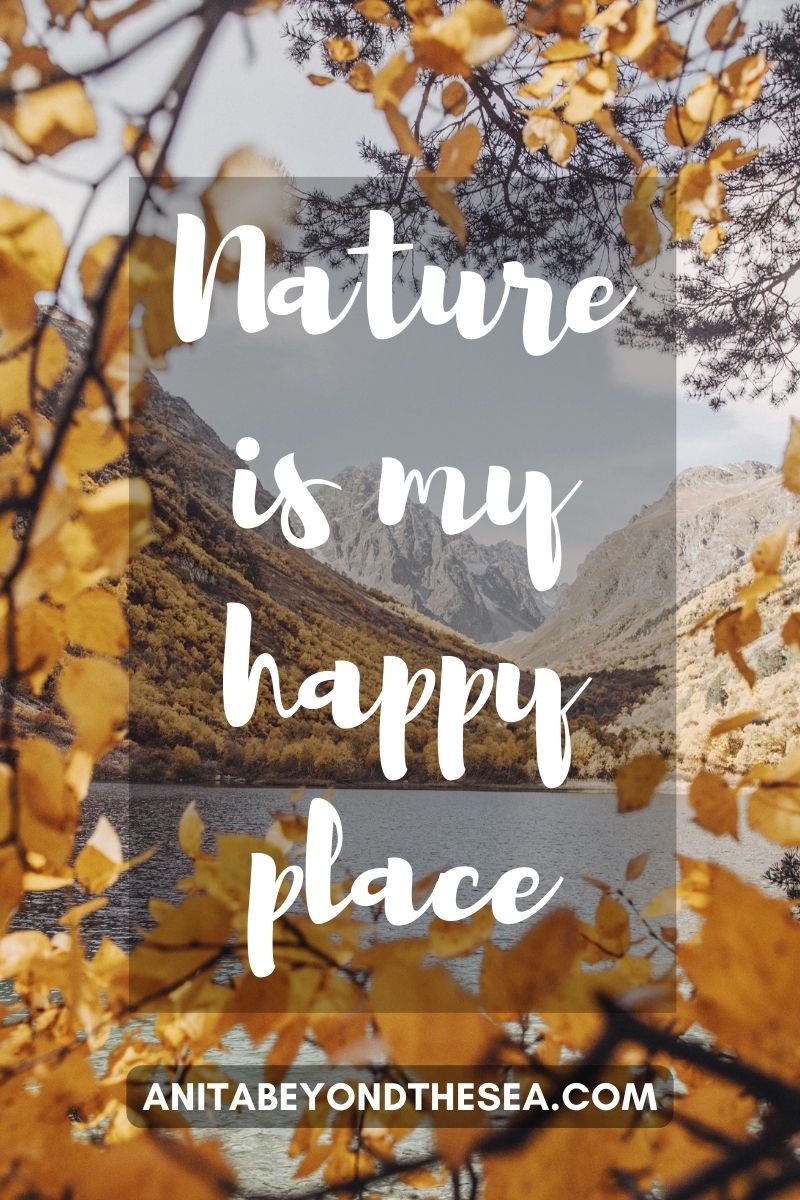 Generic Nature puns
For amazing pictures about nature and everything nature-related, steal these funny puns!
May the forest be with you.
This trip was in-tents.
You are a nature-al
I dew love morning walks in the forest!
I could stay outside forest of my life.
Views and Panorama puns
Got the view but not the pun? I've got you covered with this view-tiful puns for your Instagram.
The views here are s-peak-tacular.
What a view-tiful place.
If I ever get bored of this view then I know I've peaked.
For crying out cloud, this was a great view point.
Let's go play hide and peak.
The view is sun-sensational here.
Adjust your altitude or hike away.
I like the scenery from the top. The landscapes are just gorges.
Mountain captions
For mountain lovers, the following mountain captions will marvel your readers.
Dear mountains, I think about you all the time.
Mountains. Forests. Adventure.
I feel a little peaky.
Seeking for more mountains and less stress.
Life is so much better in hiking boots.
The mountains are calling so I must go.
Just climbed a mountain.
Climbing my way to bigger and better things.
Hike more. Worry Less.
into the mountains I go, to lose my mind and find my soul.
Mountains and Hills puns
There are no doubts, mountains are alps-olutely beautiful. But why not choose a mountain joke instead of a normal caption to post that photo?
To summit up, our vacation was incredible!
C-hill-in in the mountains is my favorite activity.
You rock.
Ain't no mountain highland enough.
Mountains are not funny the are hill-areas.
Ready to rock (climb) & roll.
Keeping a positive altitude.
These mountains are alps-olutely beautiful.
Never forget how beautiful the mountains are. You don't want to take them for granite.
Hiking is so tiring, don't you Everest?
Lakes captions
It's lake time with these captions for your perfect photos.
I found paradise at the lakes.
Live. Love. Lake.
Living the lake life.
Sunshine and lake waters is all I need.
It's lake o'clock somewhere.
Lake hair, don't care.
At the lake, every hour is happy hour.
Lake puns
And if you prefer puns, I've got some for you!
Better lake than never.
Felling lake a fish out of water.
This river is too main-stream.
I really lake you.
Thinking to lake a break.
It's a-boat time to go to the lake.
Lake it easy.
Trees captions
Trees are a source of life in our wonderful planet. If you want to celebrate them with some inspiring captions, there you go.
My favourite tree watching place.
Dream as big as the trees.
Storms make trees take deeper roots.
Life is better with trees.
Trees are the lungs of the Earth.
Sunset and tree silhouettes.
Find me under the tall trees.
Trees Puns
Tree-t yourself with some tree-mendous tree puns. Ok you got it!
These are some quali-tree locations.
This is a tree-mendous relaxation spot.
You can't deny our chemis-tree.
Branching out.
Tree-t yourself to some vacation time.
Was rooting for this to be an epic shot.
Let's get sappy!
Trees give me wood.
Stick to it.
Be-leaf in yourself.
Wood you be mine?
I wood make traveling a part of your root-ine.
I'm pine.
As fir as the eyes can see.
I need my personal spruce.
Here's my lumber. So call me maybe.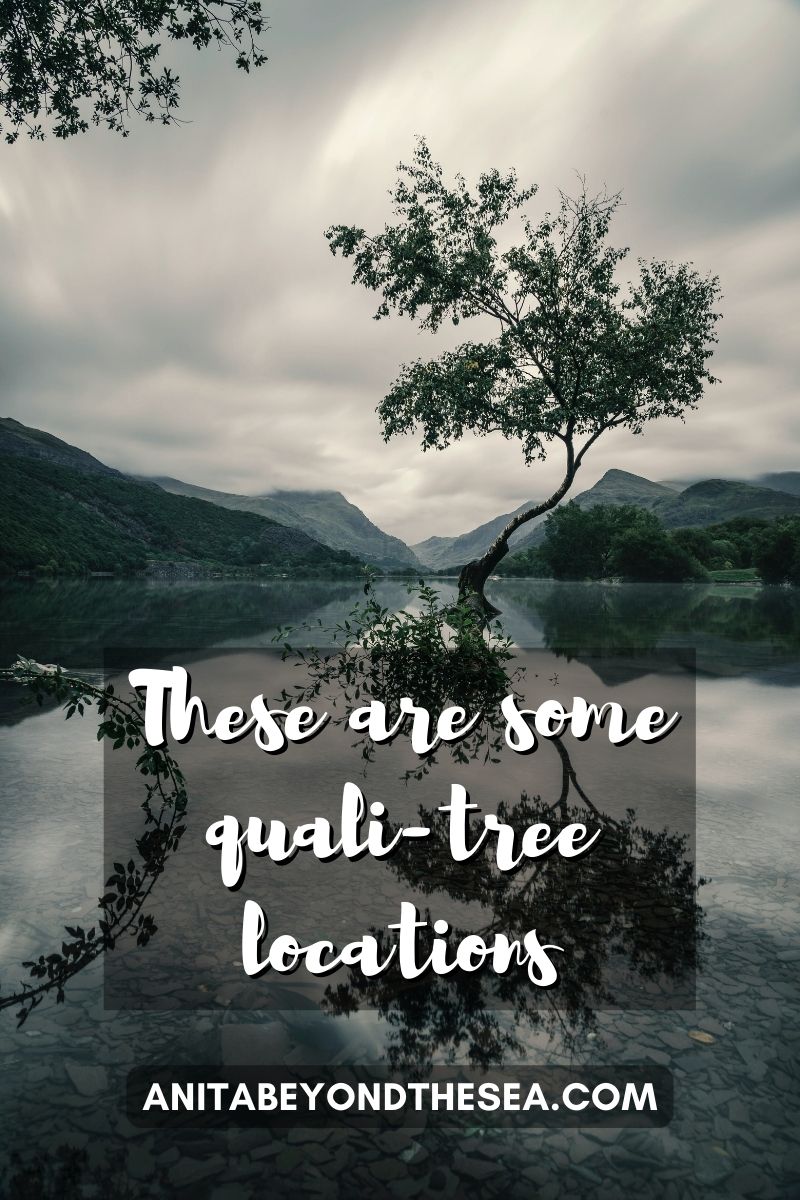 Plant puns
Are you lichen these? Stay tuned I have more, about plants.
Aloe you vera much.
I have a rhizome-able doubt.
Meet my best fronds.
Don't take me for plant-ed.
I'd do it all clover again.
All you seed is love.
This is definitely a moss-see destination.
What do you call facial hair on a tree? a moss-stache.
Are you lichen it?
We are mint to be together.
Great things take thyme.
You are fern-tastic.
Once and floral.
Animals from the forest and puns
Last but not least, our animals from the forest puns. Be ready for some trout of this world puns!
Planning a trip? Look no feather!
I'm sorry whoo are you?
Talk birdy to me.
Insects puns really bug me.
Seriously, I can't bear your puns any longer!
Deer puns? Oh I'm not a fawn of them.
Oh deer!
Owl be there for you.
Doe-n't worry be happy.
Trout of this world.
Let minnow if I can help you.
Howl you doing?
I love wolf puns, they are howl-arious.
Let's summit this up
Ops I did it again! Sorry, these puns really got me. I hope you enjoyed them and remember to save this post, for your next Nature photos. Before you go, we really love puns and captions if you are looking for more inspiring ideas you will find them in our Travel Inspiration section.
Have you liked this photo? Sharing is caring!