Are you ready to embark on a journey to a world where worries fade away, laughter fills the air, and every day is an adventure? Dive into the realm of funny island captions for Instagram, where humour meets the allure of tropical paradise. So sit back, relax, sip that cocktail, and find the perfect caption that perfectly capture the essence of island life.
Disclosure: anitabeyondthesea.com is reader-supported. When you make a reservation through links on my site, I may earn an affiliate commission, at no extra cost for you. That will help me keep the blog up and running. Thank you!
Table of Content
Short island captions
Paradise found.
Sun, sand, and sea.
Island vibes.
My tropical escape.
Island mode: ON!
Living the island dream.
Escape to the island life.
Dive into adventure.
Welcome to island living.
Don't worry, be crabby!
Island wanderlust.
Where dreams meet reality.
Discovering paradise, one island at a time.
Serene and chill island captions for Instagram
Where time stands still and worries wash away.
Embracing the serenity of this island escape.
Leave your worries at the shore.
Island vibes and good times.
Lost in the beauty of this oasis.
Indulge in the art of doing nothing.
Let the soothing waves lull you into pure tranquillity.
Where every sunset paints a masterpiece.
Funny island captions
My biggest worry is deciding which flavor of ice cream to try next.
Just embracing my inner castaway chic.
I've got 99 problems, but this island ain't one.
When life gives you coconuts, make the most refreshing tropical beverage you can find.
My island diet: 90% sunscreen and 10% questionable cocktails.
Life is better in flip-flops on a tropical island.
Caution: Excessive island vibes may lead to uncontrollable dancing in the sand.
The only alarm clock I need is the sound of crashing waves.
Beach, please! I'm on island time, and that means zero obligations.
Warning: This island may cause extreme relaxation and a severe case of 'I don't wanna leave' syndrome.
Palm tree captions
Beneath the palms.
Shades of green, endless serenity.
Guardians of paradise.
Where palm trees stand tall, paradise awaits.
Chasing sunsets, one palm tree at a time.
Under the palm trees.
Silent witnesses to eternal summer.
Life is better under the shade of swaying palm trees.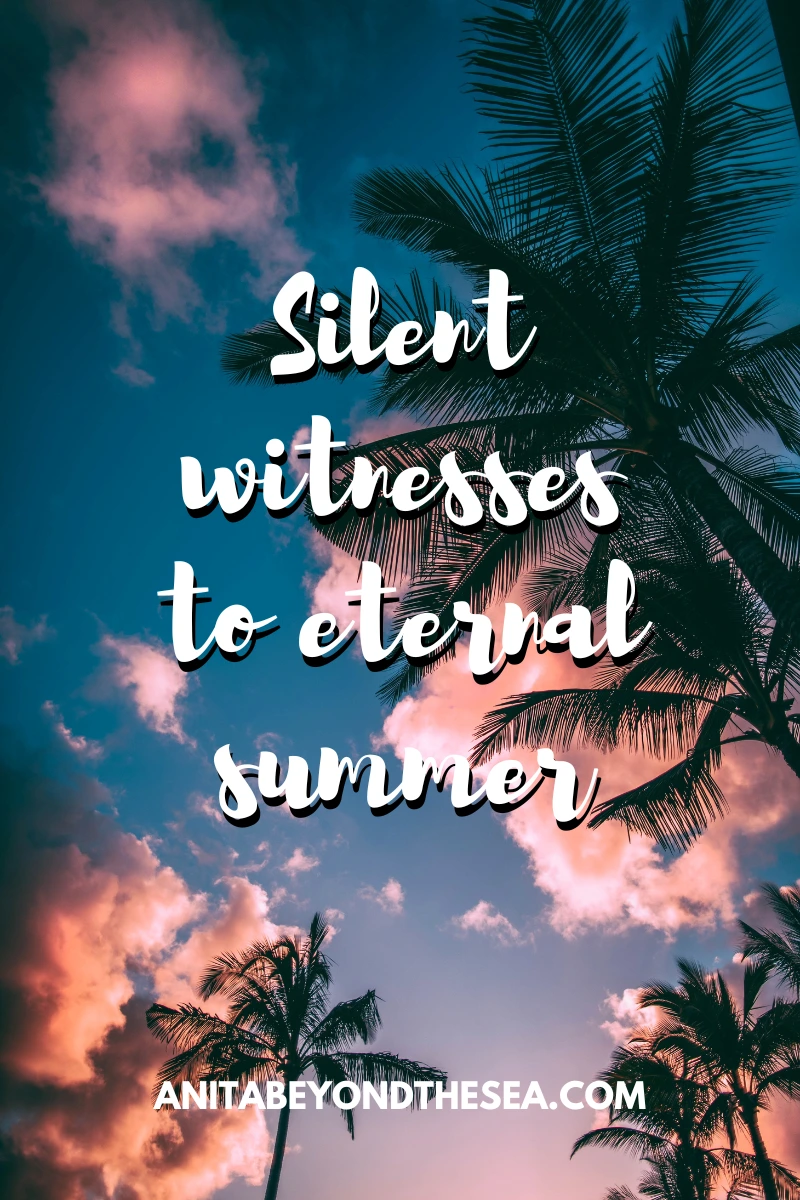 Sweet coconut captions
Sipping paradise from a tropical shell.
You crack me up.
Letting go of worries, one sip at a time.
Enjoying my tropical elixir.
Sun, sand, and a coconut in hand.
Savoring the flavors of paradise.
Life is always nutty and oh-so-delicious.
Sand captions your readers will love
Footprints in the sand, cocktail in my hand.
Sandy toes, carefree soul.
In need of barefoot adventures.
Salt in the air, sand in my hair.
Building dreams one grain at a time.
In the realm of sand and sea.
Sandcastles and sun-kissed memories.
Sand therapy.
Inspiring island quotes no one ever said
Happyness is only real… when on an island! – unofficial Christopher McCandless
There's no place like… an island. – unofficial Dorothy, The Wizard of Oz
Oh, the islands you'll go! – unofficial Dr. Seuss
There is an island elsewhere. – unofficial William Shakespeare
I'm in love with islands I've never been to and people I've never met. – unofficial Melody Truong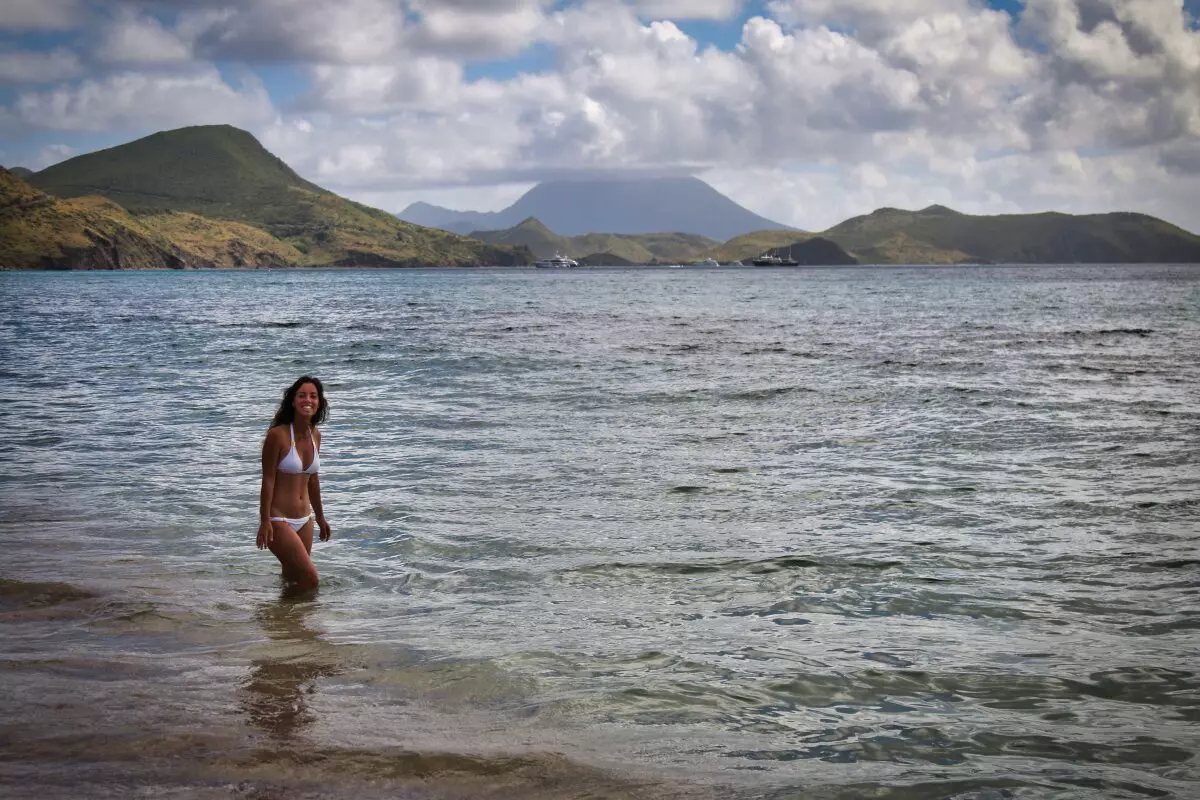 Island quotes
"How I wish that somewhere there existed an island for those who are wise and of good will." – Albert Einstein
"I feel we are all islands – in a common sea." – Anne Morrow Lindbergh
"The larger the island of knowledge, the longer the shoreline of wonder." – Ralph Washington Sockman
"Every island to a child is a treasure island." – P. D. James
"Islands are natural workshops of evolution." – Richard Dawkins
One last word about our sunny island captions
Let the spirit of the islands and the joy of laughter accompany you wherever you go. Keep embracing life's sunny side and never forget to add a dash of humour to your existence. Bon voyage, and may your days be filled with laughter and sunny skies! 🌴😄🌊
P.S. Before leaving check out our sea, ocean, beach, and summer captions for more inspiration!
Have you liked our island captions for Instagram? Sharing is caring!