Is French Guiana worth visiting? Since I moved here 9 years ago, that has been in my FAQ. Truth is French Guiana is a very special and unknown travel destination. Every year it attracts only 10.000 tourists. So the natural question is why French Guiana? Come on board with us to discover all the reasons you should book a flight to it for your next travel.
Table of Contents
The best things to do in French Guiana
Limitless forests, endless rivers, and an impressive abundance of wildlife. It's a paradise for nature lovers. And not only! In fact, French Guiana is well known by space insiders as it's home to Europe's spaceport, the CSG (Centre Spatial Guyanais). And travel adventurers will find their joy in exploring the ruins of the prison camps that were active for a century, from 1850 to 1950. So which are the best activities to do when visiting?
Hikes in the forest
The amazonian rainforest covers 96% of the surface creating one of the richest habitats in the world. The incredible density of the forest makes it difficult to spot animals in their natural habitat, don't expect an African safari. But the walk is still very interesting.
You can observe an impressive variety of flora. And you still may be lucky and spot insects, snakes, and some small animals like capybara, cabiai, and also beautiful birds like parrots, macaws, and toucans or hear the extraordinary voice of the screaming piha.
There is a large variety of excursions you can plan in the forest. Some are free of access: Rorota, Monkey Mountain, and Annamites prisons. While to explore some others you will have to book a reservation. That often includes, transportation on the pirogue, lunches, and a night stay: Camp Cisame, Marées de Kaw and Camp Canopée, are among the most known.
If you're looking for more inspiration make sure to subscribe to the newsletter, new posts about these excursions are out very often.
Visit the Centre Spatial Guyanais, Europe's Spaceport
Space geek or not the Centre Spatial Guyanais won't leave you indifferent. The huge Ariane 5 mockup waiting for you at the museum, is worth the visit alone. Also together with Tanegashima the Guiana Space Center is the only Space base that allows you to visit an active launchpad. The tour lasts 3 hours and it's completely free. Sometimes due to operational activities, the route may be altered.
You can reserve your visit through the Centre Spatial Guyanais website. Even though the site is only in French, the tour guides are bilingual and very friendly. Also, an English pamphlet is provided. If the stars align you may also have the unique chance to attend a rocket launch. It's a once in a lifetime experience. Make sure to check the calendar of the upcoming flights and book your free experience.
Sail along the Salvation Islands
Follow the steps of Papillon and visit the Salvation Islands. This small group of three islands was an active prison for a hundred years (from 1852 to 1953). Among his most famous prisoners Henry Charrière, known as Papillon, and Captain Alfred Dreyfus, who was detained on the Devil's Island. You can book your boat ride via La Hulotte or ProMaritime.
There is the possibility to spend the night on the island, if you book a room from the Guyane hotel or you can reserve one of the ancient guardians' houses. Both accommodations are on the Ile Royale, the biggest island.
The ruins of the camp prisons are mainly on the Royal Island. It hosts also the ancient church, the hospital, the guardians' houses, and the cemetery. Information panels are all over the islands so that you can enjoy your tour as If you were with a guide. You can visit Saint Joseph's Island as well. Buy the ticket with La Hulotte or ProMaritime. On this smaller island, you'll find a section of secluded cells, where the most dangerous prisoners stayed.
Do you want to know everything about the Salvation Islands? Thanks to my multiple trips to French Guiana's secret paradise, I wrote the complete travel guide to the Salvation Islands.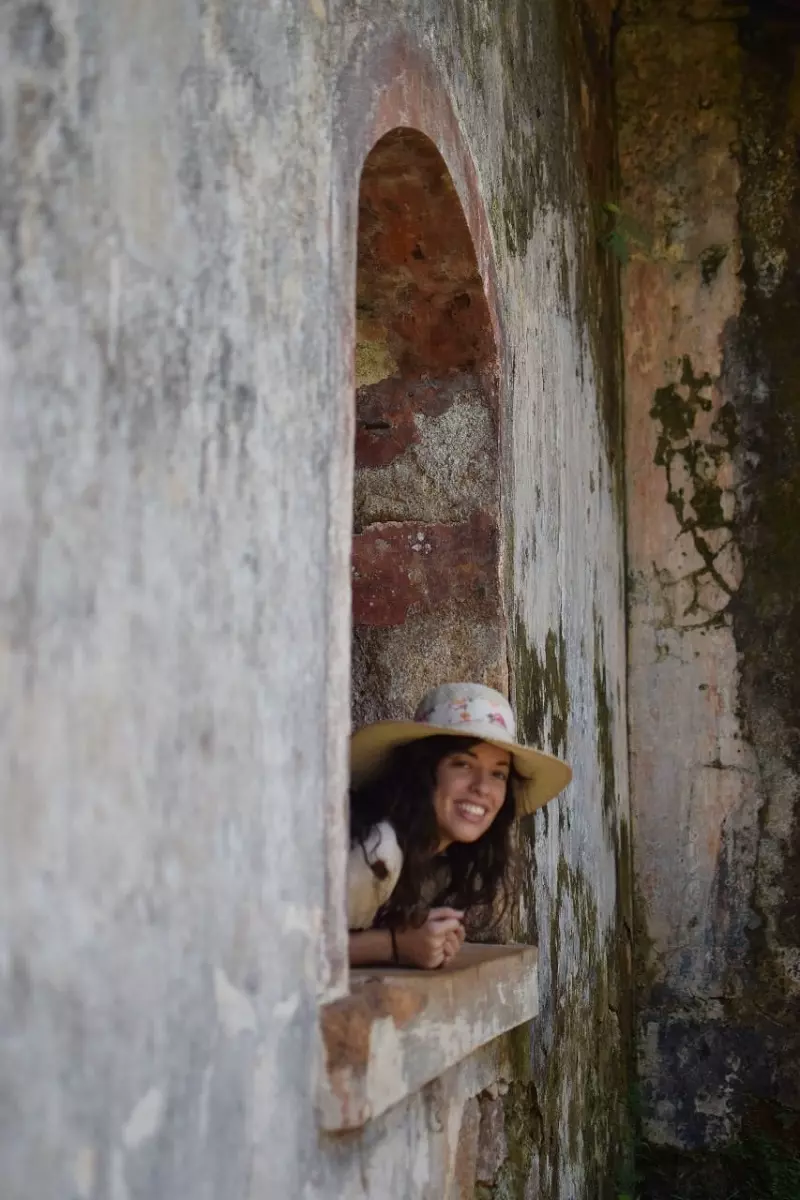 Observe turtles nesting and emergencies at Les Hattes beach
Leatherback, Green, and Olive ridley sea turtles come back every year to nest on French Guiana's coasts. You can observe them from April to June, every specie has its nesting period but during these months you have the most chance to observe the 3 species. My advice is to book a night at Awala Yalimapo's village so that you can be ready for their arrival.
Did you know Les Hattes is one of French Guiana's most beautiful beaches!
Turtles come 3 hours before the high tide so it's easier for them to regain the ocean after laying the eggs. Emergencies occur between August and October. The babies come out from their warm shelter to dive directly into the sea.
Some precautions you must take when visiting: don't interfere in any way, don't touch the turtles, and if you're visiting at night use a RED headlamp. The turtles may lose their orientation as they will think it's the moon. It happened already that a turtle has been found close to the route because she was attired by the car lights.
Enjoy the Carnival's Parade
Carnival in French Guiana is one of the most important festivities. The Carnival is a mix of many different styles and cultures. The proximity to Brazil, influences the beautiful samba dancer's costumes.
While Touloulous and Tololos from the local tradition are dressed to impress with their full costumes, that cover everything. Hair included. Some groups come from Martinique and Guadaloupe, to try to win the big prize.
The parades take part from January till the end of February. Every weekend the parade took part in a new town creating a kind of climax till Cayenne's Grand Parade. The Parades take part in the main avenues, which are very often decorated for the occasion with the colors of the Carnival. Every year two colors are chosen to become the main theme the groups should use in their costumes. When attending the Parade it may be fun to follow the dress code If you have the chance.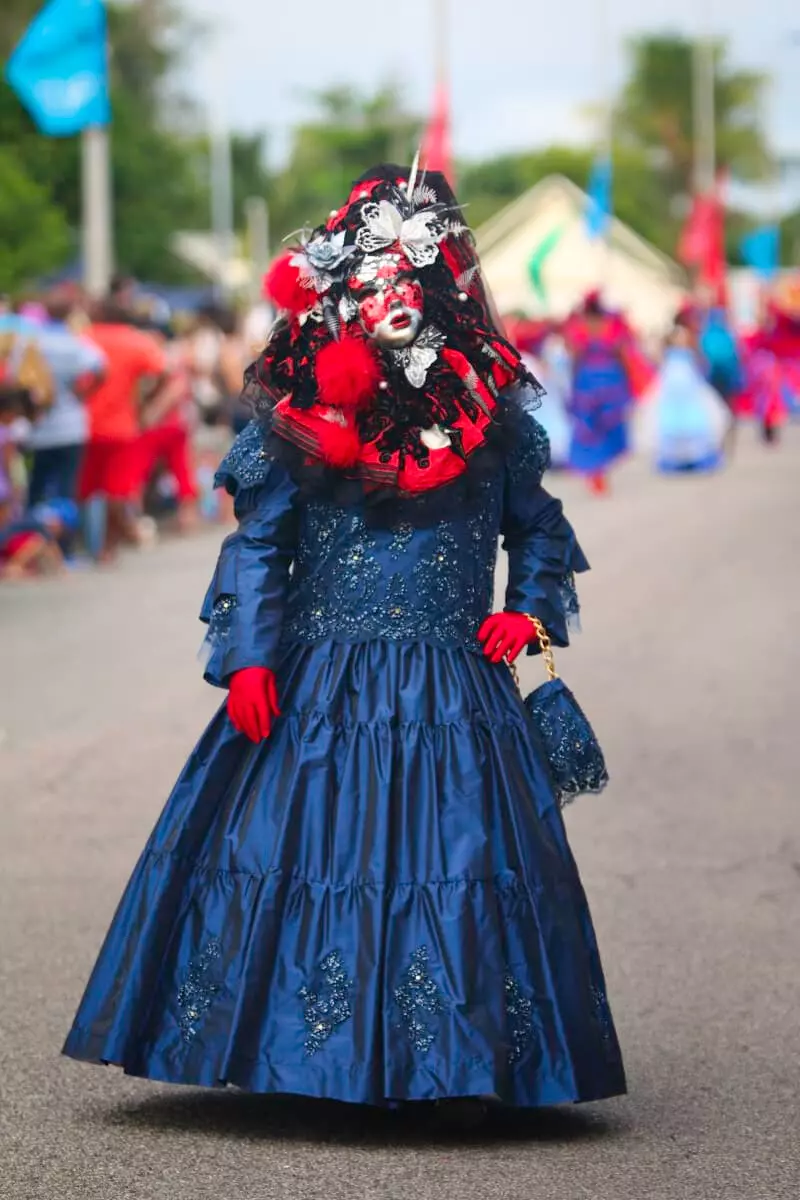 Visit French Guiana's zoo
French Guiana zoo is one of the best zoos I had the chance to visit. It stays true to the local fauna by hosting only animals that are present in this region. Moreover, many of the animals they keep in captivity are wounded or suffer from and handicap.
The visit lasts 3 hours If you take it comfortably. The park features reptilians, felines, birds, and mammals. Since the zoo has been built in a wild area there's also a short walk in the forest, If you are lucky you can spot free monkeys that will come to you for food.
At the end of the walk, you can enter a beautiful aviary, home to red ibis. You can see them nesting above your head. or sneaking between bushes. There is also a nice shop for plush lovers. The ticket price is 16,50 € for adults. Infants under 3 don't pay and kids between 3 and 12 pay 10 €. Check this dedicated blog post for extra information.
Best time to visit
French Guiana is between Brazil and Suriname. That means it's almost on the equatorial line. As such the climate is marked by a rainy season going from mid-November to mid-June, and a dry season from mid-June to mid-November. The humidity on the other side is very high all year long (around 80%). First timers are always surprised by the constant feeling of having water on their skin.
Long story short, when it comes to booking your tickets, the best season is the dry season. September and October are the warmest and sunniest months. But sometimes the temperatures go very high. My advice is to go for August and November instead. The rainfall frequency is still low and temperatures are better.
Note: when choosing the perfect time to visit French Guiana, this detailed blog post will help you. In addition to the precipitations and temperatures, it also take into account seasonal events: such as sea turtles nesting and French Guiana's Carnival.
Currency and prices
The Euro is the local currency as French Guiana is part of France. In general life cost is high. For an average restaurant, you'll spend between 20 and 30 euros. Hotels also have high prices, starting from 80€ for basic rooms. The reason is mostly all the materials and products comes from France so there are taxes and transportation added to the cost.
On the other side two of the most amazing experiences in French Guiana are completely free: The Space Center's visit and attending a rocket launch.
Would you like to know more about the cost of life in French Guiana? In this blog post I reveal the monthly budget for living there.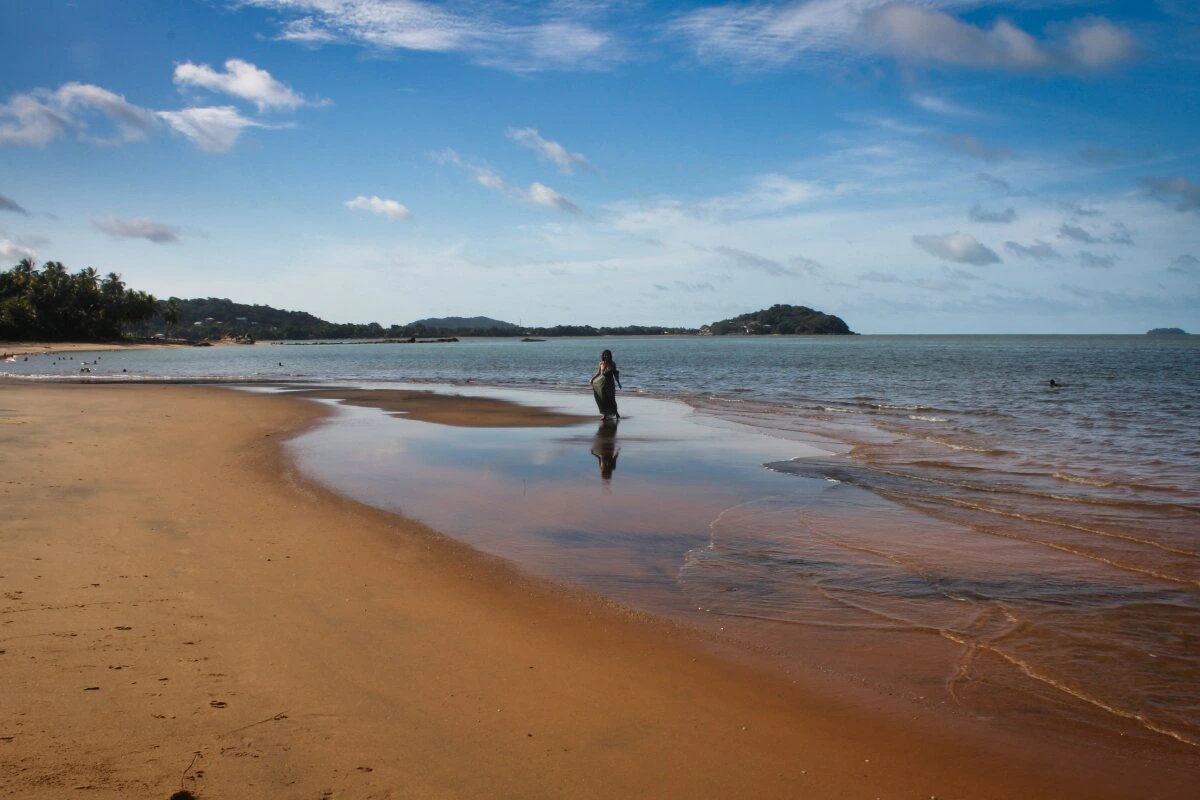 How to get there
French Guiana has direct flights to Paris, Fort de France (Martinique), Point à Pitre (Guadalupe), and Belem (Brazil), that are operated by Air France and Air Caraibes.
When booking your flight, consider French Guiana as part of a larger itinerary, which may bring you to the Caribbeans or Brazil. That way you'll make full use of your ticket which is quite expensive! A return ticket from Paris to Cayenne is between 500 and 600 €. Another tip is to subscribe to Air France and Air Caraibes' dedicated newsletters to find the best deals and promotions. Sometimes during promotions, the tickets may cost "only" 400 or 500 €.
Is it a safe country?
I answered in detail to this question in a dedicated blog post, but undoubtedly French Guiana is a safe country for travel. Of course in Cayenne just like other big cities, there are some areas you should avoid. Although generally, these zones are far from the center and the main attractions. Also, it's better to avoid isolated areas at night and especially beaches. Otherwise, mind your bag when in crowded places as there may be pickpockets around you.
So, is French Guiana worth visiting?
By now I'm guessing you've already eyed an activity or two you don't want to miss. Nevertheless, if I haven't convinced you yet, you can find more inspiration in the different activities of my French Guiana's posts or follow my adventures on Instagram. Would you like to know more French Guiana fun facts? I'll give you 10 you didn't know!
Have you liked this post? Pin it for later!