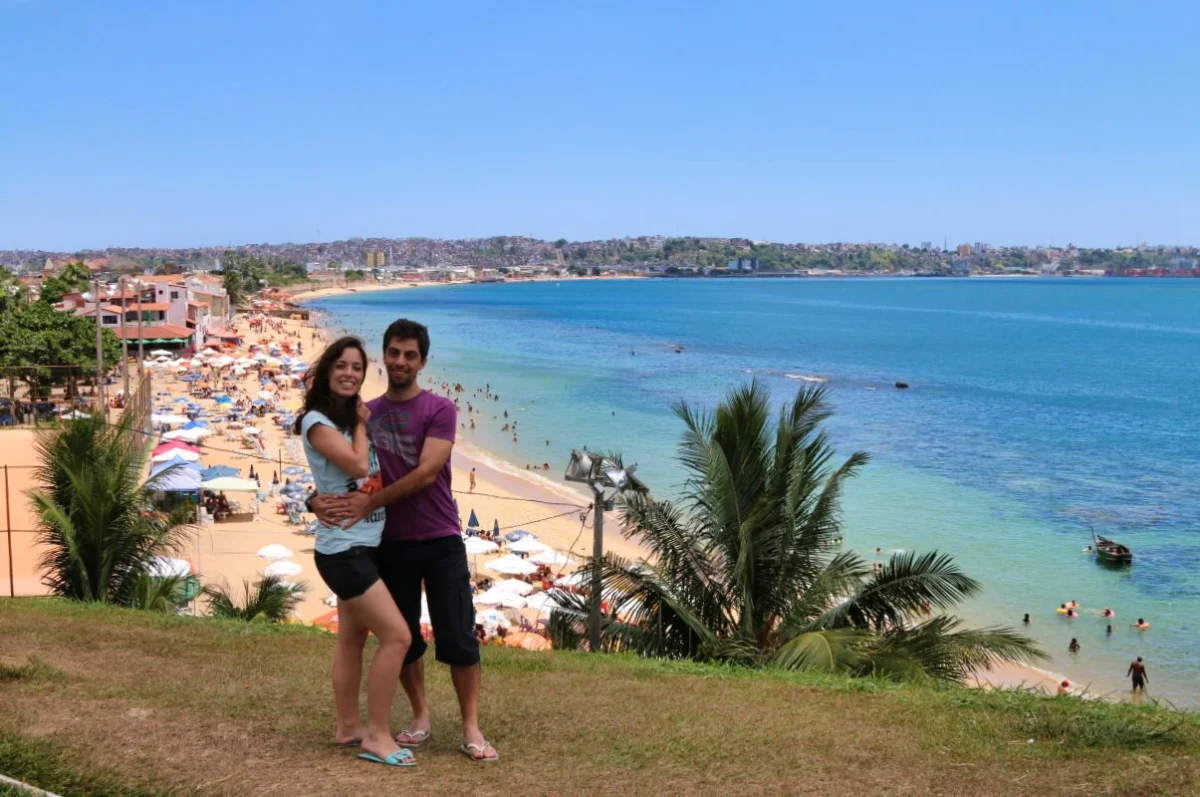 Did you know? Brazil is the 5th largest country in the world and occupies about 50% of the surface of South America. Being that vast means only one thing: endless opportunities and places to explore! I have been in Brazil 3 times and I still feel I have barely scratched the surface. That's why I've crafted this list of the best places, activities, and things to do in Brazil. Take this as a bucket list, of course it will be very difficult to cross all these items with one single trip. But you can take this guide as your source of inspiration for you next trips to Brazil.
Disclosure: anitabeyondthesea.com is reader-supported. When you make a reservation through links on my site, I may earn an affiliate commission, at no extra cost for you. That will help me keep the blog up and running. Thank you!
Table of Contents
Explore the Amazon Rainforest
There are a few places on Earth nature lovers will love more than the Amazonian Rainforest. This dense tangle of vegetation and other living creatures is a fascinating heaven for all sort of life.
The Amazonian Rainforest covers 9 South American states (including French Guiana where I'm currently living), but it develops largely on Brazil.
Visit the Amazonian Rainforest from Manaus
The best way to explore the Amazon Rainforest is by flying to Manaus and start your exploration from there. There are several guided tours (especially cruises) from one to more days, that will give a great first impression of the density of the Rainforest.
Unless you are an expert explorer I highly recommend booking a guided tour as newbies are in danger of getting lost while trekking, the most important risk when exploring any Rainforest or Jungle in the world (yes much more than animal encounters).
Manaus is also one of the largest cities in Brazil and hosts one of the most important scientific centers on the Amazonian region.
Visit the Amazonian Rainforest from Belem
Belem is a metropolis emerging from the forest. If you have never experienced the humidity of the Equator it will leave you literally breathless because of its humidity. The feeling is to enter a greenhouse, suffocating if you are not used to.
But besides its particular climate condition Belem is absolutely interesting because of its strategic position on the Amazon River.
A cruise on the river and the huge Marajo Island (besides its name the island is situated on the river), will let you explore the fascinating world of the many villages that coexist on the river.
Tips for exploring the Amazonian Rainforest
Bring waterproof and light clothes that will dry fast even under the sudden rains. Remember to protect yourself from the sun, the rays are not the same intensity at the Equator!
Consider mosquitoes/insects repellents. I'm allergic to those, and I've never used them even after spending multiple days in the Amazonian Rainforest. But still if you are particularly sensitive to mosquitoes bites bring repellents with you. Just make a test on a smaller portion of your body, like your wrist, to see if you have any particular reaction to these products.
Visit Rio de Janeiro
Rio de Janeiro is truly a marvelous city (its nickname is Cidade Maravilhosa). And it's a MUST on your Brazilian trip. Even if many are able to pack the best things to do in two or three days, I highly recommend spending at least one week to understand more deeply the different layers of this extraordinary city.
From its incredible beaches to the beautiful historical monuments, there are plenty of different corners to explore. Remember always to be careful to the neighbors you are visiting as some areas are unsafe. You just need common sense, when exploring keep always an eye on your environment.
And for the outdoor passionate there are many activities to try like paragliding, horse riding, or simply trekking in Tijuca National Park. Without forgetting of course a visit to the amazing Pao de Açucar and Christ the Redeemer.
Experience Carnival in Rio
Carnival in Brazil is one of the most incredible celebrations in the world, and in Rio de Janeiro that takes the proportions of an endless non stop party that lasts for several weeks.
The atmosphere is different, everyone and their mom are dancing to the engaging rhythm of samba and there are celebrations everywhere. This is a good time to take some samba lessons and of course to attend the parades at Rio Sambodrome, check out the ticket for the entries on Viator and GetYourGuide.
For the curious, this is what a parade looks like, isn't it great?!
See Rio from above
One of the best way to admire Rio is by taking an helicopter tour. There are many different tours but I can recommend you two depending on your budget:
The best helicopter tour without breaking the bank? Check out this 30 minutes flight, that cost only 555€ for a group of 3 people maximum. For 30 minutes that's the best price you will get.
Although if you want to invest a little more in this bucket list experience I'd definitely go with the 1 hour tour by Gregtur Tourism Rio. It's the most complete!
If you want to know more about the helicopter tours (duration and sightseeing) check out our dedicated blog post.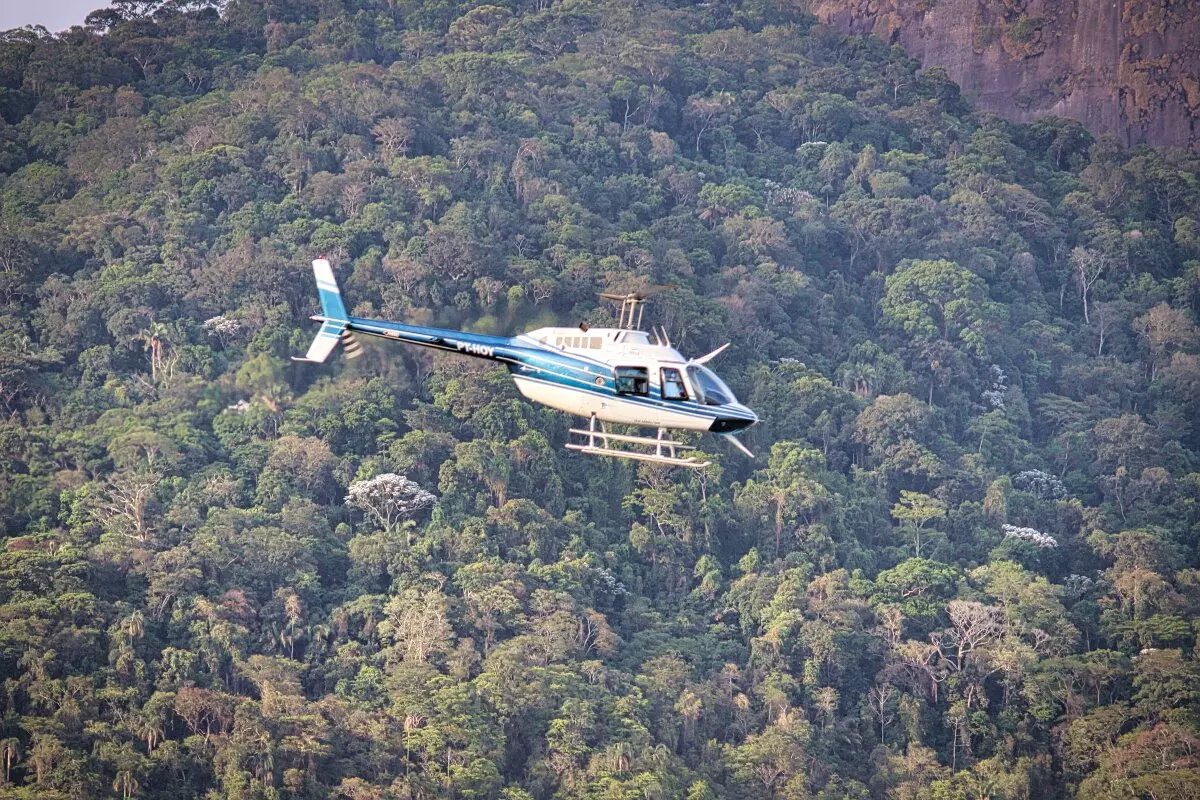 Admire the underwater life in Fernando de Noronha
Fernando de Noronha is a tropical paradise located off the northeastern coast of Brazil. This remote archipelago consists of 21 breathtaking islands and islets of volcanic origin.
Besides the undeniable beauty of its beaches and landscapes, Fernando de Noronha has a very rich marine ecosystem that attracts divers. Activities like snorkeling and scuba diving are an absolute must when visiting. But even if you aren't an expert swimmer you can enjoy boat tours to admire the underwater life.
Did you know? Fernando de Noronha is home to Sancho Bay, which is considered one of the most beautiful beaches in the world.
Good to know before going: The island is very expensive (from accommodations to food) as it's an island quite far from the coast. Consider about 3/4 times more expensive than Rio de Janeiro. And in addition to that there are also two taxes tourists have to pay which contribute to the maintaining of the Natural Reserve. One is mandatory and will give you access to the inhabited part of the main island. While the second will give you access to the Marine National Park, you can find the tickets here.
Marvel at Iguazu Falls
Consisting of over 275 individual falls spread across nearly two miles, Iguazu Falls is one of the largest waterfall systems in the world and has rightfully earned its place as a UNESCO World Heritage site. Iguazu Falls are split between Argentina and Brazil with he highest drop being 82 meters.
To fully appreciate the grandeur of Iguazu Falls, it's worth exploring from both the Brazilian and Argentine sides. The Brazilian side offers panoramic views that encompass the entire falls, providing a broader perspective of their vastness. The Argentine side, on the other hand, allows for up-close encounters with the falls through a network of trails and walkways that take you right to the edge of the cascades. It's an immersive experience where you can feel the mist on your face and witness the falls from various angles and elevations.
In addition to the awe-inspiring views, the surrounding national parks offer opportunities for wildlife spotting and nature exploration. You may encounter colorful butterflies, exotic birds, and even coatis (raccoon-like creatures) as you traverse the park's trails.
Most recommended experience? A boat tour!
Discover the vibrant colors of Salvador de Bahia
Immerse yourself in the vibrant Afro-Brazilian culture of Salvador de Bahia. You can explore the historic center, enjoy traditional music and dance, and sample local cuisine.
One of the most important slavery harbors during the colonial years, Salvador de Bahia has perfectly integrated the African heritage in its culture. It won't be unusual to find African art and objects, like the stunning wax dresses! And even Capoheira is a mix of African and Brazilian cultures.
But which are the best activities to do in Salvador de Bahia? Among all the choices I'd definitely recommend exploring thoroughly Pelourinho, the pulsing heart of the city. Get lost in the cobblestones alleys and admire the local artisan shop and art studios. Without forgetting the Igreja e Convento de São Francisco and Catedral Basílica de Salvador, two colonial churches that have beautiful azulejos decorations.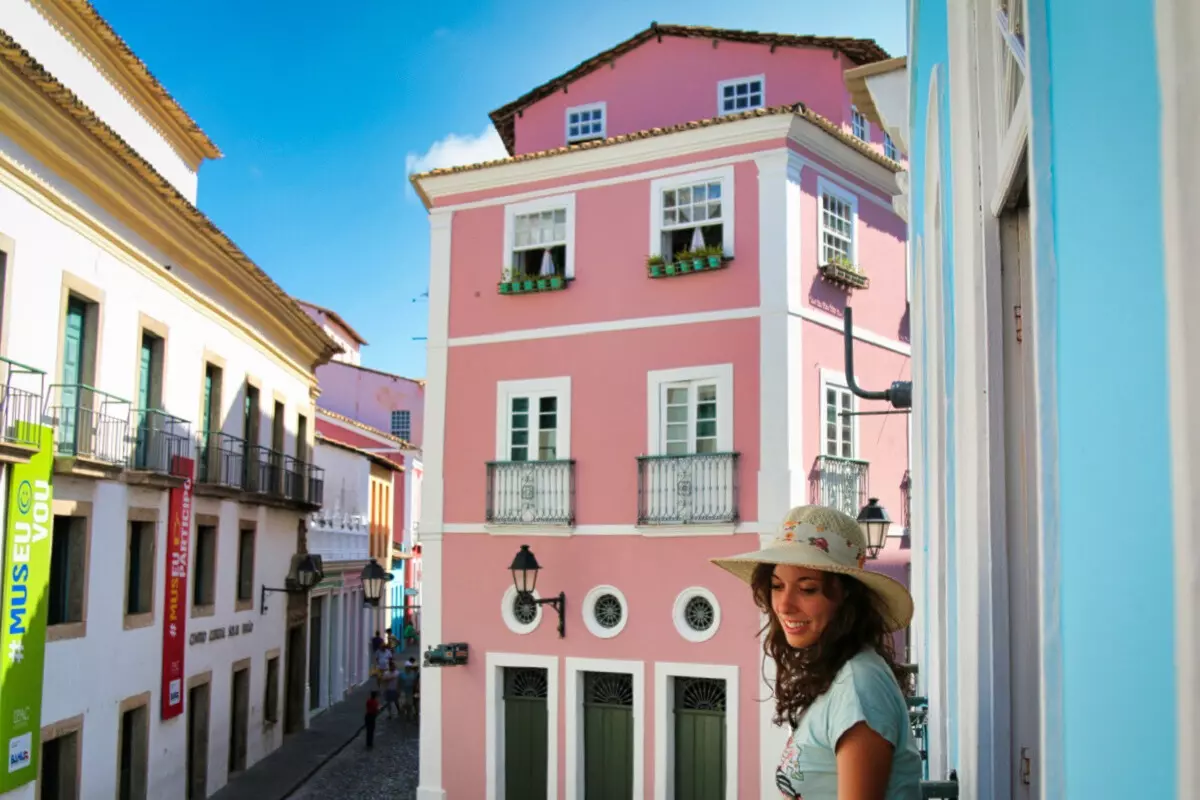 Go wildlife spotting in the Pantanal
Embarking on a wildlife safari in the Pantanal wetlands is a dream come true for nature enthusiasts and animal lovers. The Pantanal is the world biggest wetland, and expand through Brazil Bolivia and Paraguay.
Just like in every animal related activity, you will come with great expectations of seeing the large mammals like anteaters, tapirs, jaguars, and pumas. But remember this isn't a zoo and animals may be difficult to spot, even if you are staying on more days.
In addition to the above mentioned, the Pantanal is home to an astonishing array of wildlife. As you venture through the wetlands, you will probably encounter caimans sunning themselves along the riverbanks, capybaras, the world's largest rodent, and a rich birdlife. With over 650 species recorded in the region Pantanal is a paradise also for birdwatchers.
Exploring the Pantanal on a safari provides an immersive experience. And depending on the type of activity you should be able to spot different animals as well. While there try to enjoy at least a guided hike in the forest, a horse riding, a day cruise and a night cruise (you will see plenty of animals and an incredible night sky!). That way you will increase your chances of seeing many animals.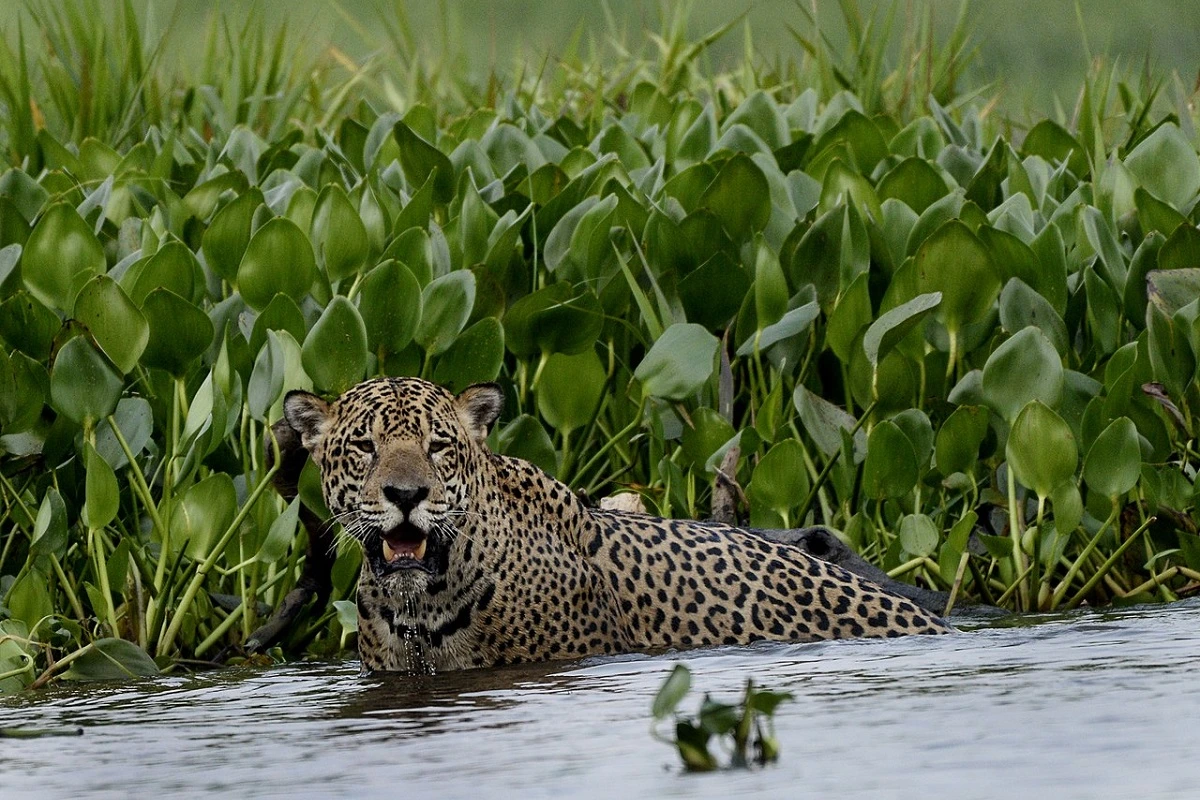 When is the best time to visit Pantanal?
During the dry season from July to October. The animals will be easier to spot as many water curses get dry, and it's also the best time for outdoor activities. Try yourself into canoeing, one of the best way to explore these habitats. Unlike boat tours you will make less noise and you will have greater chance to spot animals.
Trek in Chapada Diamantina National Park
Chapada Diamantina is a vast area of 1 525,75 km2, that includes caves, waterfalls, and an impressive plateau (the name translates as Diamond Plateau) with several canyons. Despite its name, Chapada Diamantina is still an off the beaten path gem, and most tourism is local. And that's what makes it even more special!
The park's trails cater to trekkers of all levels, from leisurely walks to challenging multi-day hikes. One of the most popular and iconic treks in Chapada Diamantina is the trek to the Pai Inacio Hill, where you can witness a spectacular panoramic view of the entire park from the summit. The hike takes you through rock formations, ancient caves, and captivating natural scenery before rewarding you with the awe-inspiring vista at the top.
For more experienced trekkers, the Vale do Pati trek offers a truly immersive experience. Known as one of Brazil's best treks, it takes you deep into the heart of the Chapada Diamantina, where you'll encounter isolated villages, breathtaking waterfalls, and jaw-dropping canyons. The trek can be completed in 3 to 5 days, and along the way, you'll have the chance to interact with local communities and experience the traditional lifestyle of the region.
Before setting out on a trek in Chapada Diamantina, it's essential to be well-prepared and accompanied by an experienced local guide who knows the area's trails and can ensure your safety. The park's weather can be unpredictable, and conditions may change rapidly, so appropriate clothing and gear are crucial for a comfortable and enjoyable trek.
On TripAdvisor you can check out guided tours and excursions on multiple days.
Experience the cultural melting pot of Sao Paulo
One of the first things you'll notice about São Paulo is its architectural diversity. The city is a fascinating blend of modern skyscrapers, historic buildings, and green spaces.
Head to Avenida Paulista, the city's most famous avenue, where you'll find a mix of modern buildings, shopping malls, cultural institutions, and vibrant street life. This iconic avenue is the heart of São Paulo's financial district and a hub of cultural events, demonstrations, and public gatherings.
For a taste of São Paulo's history and culture, explore the city's neighborhoods, each with its own distinct character. Visit the historic center, known as Centro, where you can marvel at impressive buildings like the Theatro Municipal, a beautiful opera house inspired by the Paris Opera. The São Bento Monastery, with its stunning interior adorned with intricate wood carvings, is another must-visit landmark in the area.
One more reason to love São Paulo? Its outstanding museums and art galleries. The São Paulo Museum of Art (MASP) is one of the city's architectural gems, housing an extensive collection of European and Brazilian art. For contemporary art enthusiasts, the Pinacoteca do Estado de São Paulo showcases a diverse range of Brazilian artworks from the 19th century to the present day.
As a cultural melting pot, there ae several different cuisines you can taste in São Paulo. Don't miss trying traditional Brazilian dishes like feijoada, coxinha, and pao de quejo, you can taste them in one of the many churrascarias around the city. But you can also explore the vast array of international cuisines in the city's many restaurants and food markets.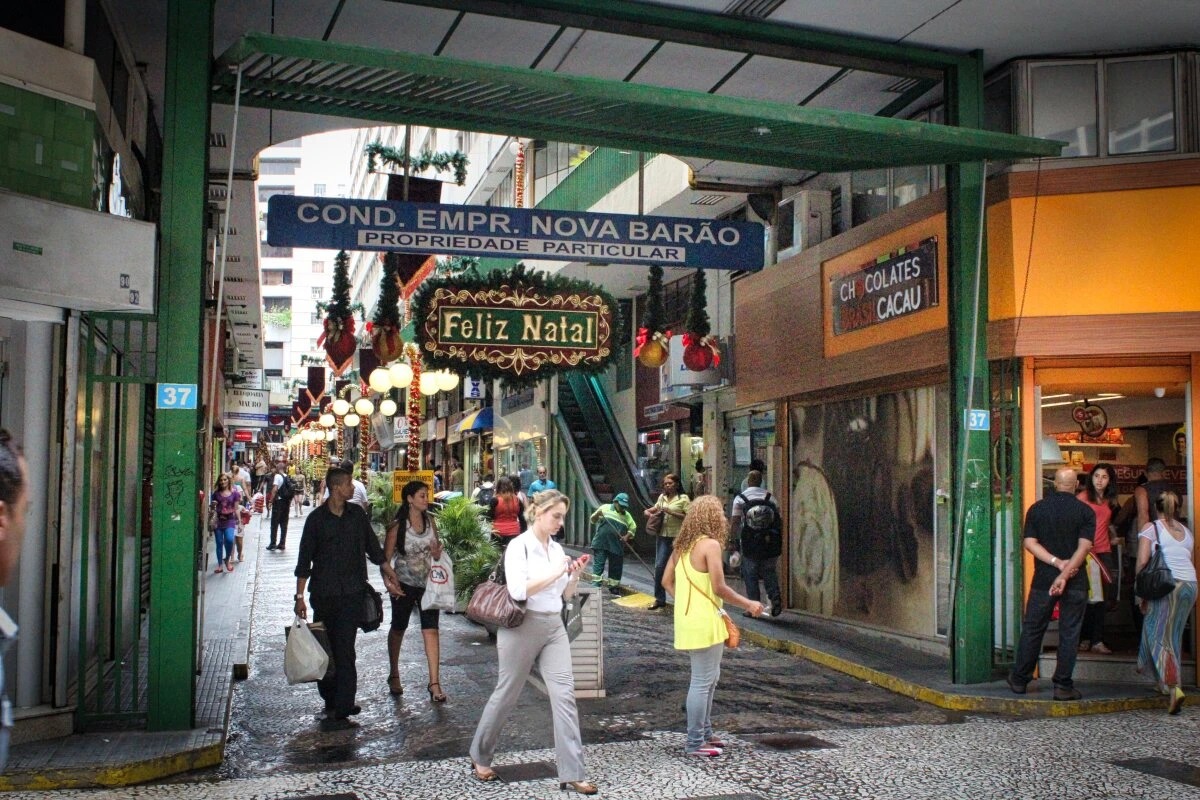 Discover the sandy paradise of Jericoacoara
Even its name evokes a tropic paradise: Jericoacoara (literally turtles refuge) is one of the best white beach crystal waters destinations in Brazil.
This picturesque fishing village has evolved into a popular tourist destination while still retaining its laid-back, bohemian vibe. Known for its stunning beaches, unique dune landscapes, and excellent wind conditions, Jericoacoara has become a haven for beach lovers, water sports enthusiasts, and nature seekers.
The main attraction of Jericoacoara is its pristine beaches, which offer a mix of relaxation and adventure. Jericoacoara Beach, also known as "Jeri Beach," is a breathtaking stretch of golden sand framed by swaying palm trees and calm, turquoise waters. It is the perfect place to unwind, soak up the sun, and take in the scenic beauty of the region.
One of the most iconic spots in Jericoacoara is the majestic Sunset Dune (Duna do Pôr do Sol). In the late afternoon, locals and tourists alike gather here to witness the spectacular sunset over the Atlantic Ocean.
Beyond its idyllic beaches, Jericoacoara is a world-renowned destination for wind and water sports. The consistent trade winds that blow across the region make it ideal for kitesurfing and windsurfing. The conditions are suitable for both beginners and experienced riders, and there are several schools and rental shops available for those looking to learn or practice these thrilling sports. You can easily find classes once you are there, just ask to your hotel's reception.
The natural beauty of Jericoacoara extends beyond its beaches. The region is surrounded by massive sand dunes, freshwater lagoons, and mangroves, creating a unique and diverse landscape. A popular activity is "buggy" or 4×4 tours, which take visitors on thrilling rides through the dunes and along the coast, allowing them to discover hidden lagoons and oasis-like settings.
Explore the historical center of Paraty
Visiting the historical center of Paraty is like stepping back in time to Brazil's colonial past. This charming coastal town, located in the state of Rio de Janeiro, boasts a well-preserved historic center that is a designated UNESCO World Heritage site. The cobblestone streets, colonial architecture, and captivating atmosphere make it a must-visit destination for travelers seeking a taste of Brazil's history and culture.
The historical center of Paraty is characterized by its beautiful colonial buildings, many of which date back to the 18th and 19th centuries. The architecture reflects a blend of Portuguese, indigenous, and African influences, that slightly remind Salvador de Bahia. The buildings are adorned with colorful facades and wooden doors that makes it a postcard-like location.
Strolling through the narrow, winding streets, you'll encounter various artisan shops, art galleries, and traditional craft stores. Paraty is famous for its cachaça, an excellent Brazilian spirit made from sugarcane, and you can find several shops selling artisanal cachaça and other local products. If you buy one don't forget to ask for the recipe of Caipirinha a signature among Brazilian cocktails.
As you explore the historical center, be sure to visit the many historic churches that dot the town. The Church of Our Lady of the Remedies, perched on a hill overlooking the town, offers stunning views of Paraty and the surrounding bay. The Church of Santa Rita, with its Baroque-style facade, is another architectural gem worth exploring.
In addition to exploring the historical center, consider taking a boat tour to explore the nearby islands and beaches or embarking on a hiking adventure in the surrounding rainforest.
Marvel at the otherworldly landscapes of Lençóis Maranhenses
Lençóis Maranhenses National Park is one of Brazil's most extraordinary natural wonders, offering a surreal and otherworldly landscape that captivates visitors with its ethereal beauty. Located in the state of Maranhão in northeastern Brazil, Lençóis Maranhenses is a vast desert-like region dotted with immense sand dunes and pristine freshwater lagoons.
The name Lençóis Maranhenses translates to Maranhão Bedsheets, aptly describing the park's appearance. The sweeping sand dunes resemble a massive, undulating sea of white bedsheets.
What makes this national park truly unique is the presence of these temporary lagoons, formed during the rainy season. From February to June, heavy rains pour over the region, creating numerous natural depressions in the sand dunes. These depressions fill with rainwater, forming crystal-clear lagoons that can be quite deep and vast, stretching for several kilometers. The water's transparency combined with the white sands beneath creates a mesmerizing visual effect, making it appear as if you are walking on a bed of glass.
The best way to experience the park is by hiking through the dunes, guided by experienced local tour operators who can lead you to the most beautiful lagoons and viewpoints. As there is a very little international tourism there tour operators speak mostly Portuguese.
The park is also a sanctuary for a variety of wildlife, especially during the rainy season when migratory birds flock to the lagoons, and the surrounding vegetation comes to life. You may also spot other animals such as reptiles, small mammals, and insects adapted to the challenging desert environment.
To access Lençóis Maranhenses, you will need to arrive in the town of Barreirinhas, which serves as the gateway to the park. From there, guided tours, either on foot or by 4×4 vehicles, take visitors deep into the dunes to explore the enchanting landscape.
One last word about the best things to do in Brazil
Now this is quite a list! But quite honestly it would be very difficult to see all of these incredible places in only one trip, so don't hesitate to regroup them by geographical area, to be able to fully take advantage of your trip. And remember that distances in Brazil are LONG!
Have you liked our selection of the best things to do in Brazil? Sharing is caring!